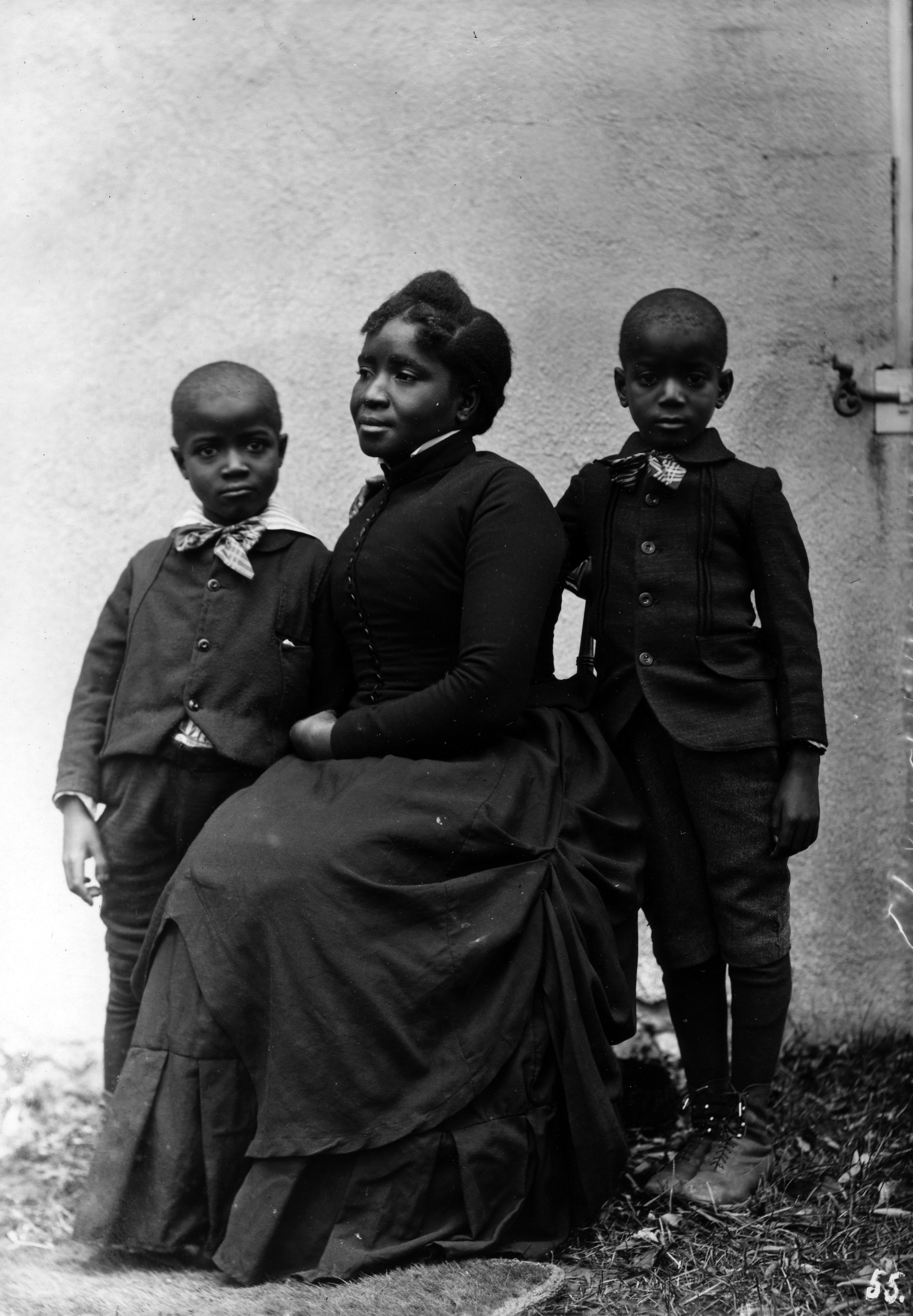 This undated (ca. 1888) glass plate negative, presumably a family portrait, is from Hagley Library's collection of William Ferris II glass plate negatives (Accession 1974.359). William Ferris II (1822-1909) was, along with Philip Garrett (1814-1896), a senior partner in the firm of the Ferris & Garrett company, a supplier of plumbing fixtures for gas, steam, and water service in Wilmington, Delaware.
Ferris and Garrett established the company at 504 Market Street around the year 1854 and gradually expanded the building into a large, four-story office and warehouse whose rear entrance faced King Street, and which housed commercial tenants from other industries. Ferris and his partner were also inventors. They, in partnership with James Megratten (1823-1894), a furniture dealer in Wilmington, were jointly issued patent number 19,837, dated April 6, 1858, for an improvement to refrigerator design.
Ferris and his wife Mary (née Wetherald) (1825-1907) were members of the Wilmington Friends Meetinghouse, the same meetinghouse attended by his paternal great-uncle, David Ferris (1707-1779). The elder Ferris served as the director of the Wilmington Gas Company. He was also a prominent local abolitionist who worked closely with Thomas Garrett II (1789-1871), a leader in the region's Underground Railroad.
This collection consists of thirty-eight glass plate negatives, mostly of unidentified people and interiors, photographed by William Ferris II. Other images show the interior of an unidentified sawmill, the exterior of Rockbourne Mills (a textile mill owned by Thomas Kent in Drexel Hill, Pennsylvania), and the ship "Brandywine." In addition, there is one undated photographic print of an unidentified factory interior, possibly William Sellers & Co. of Philadelphia.