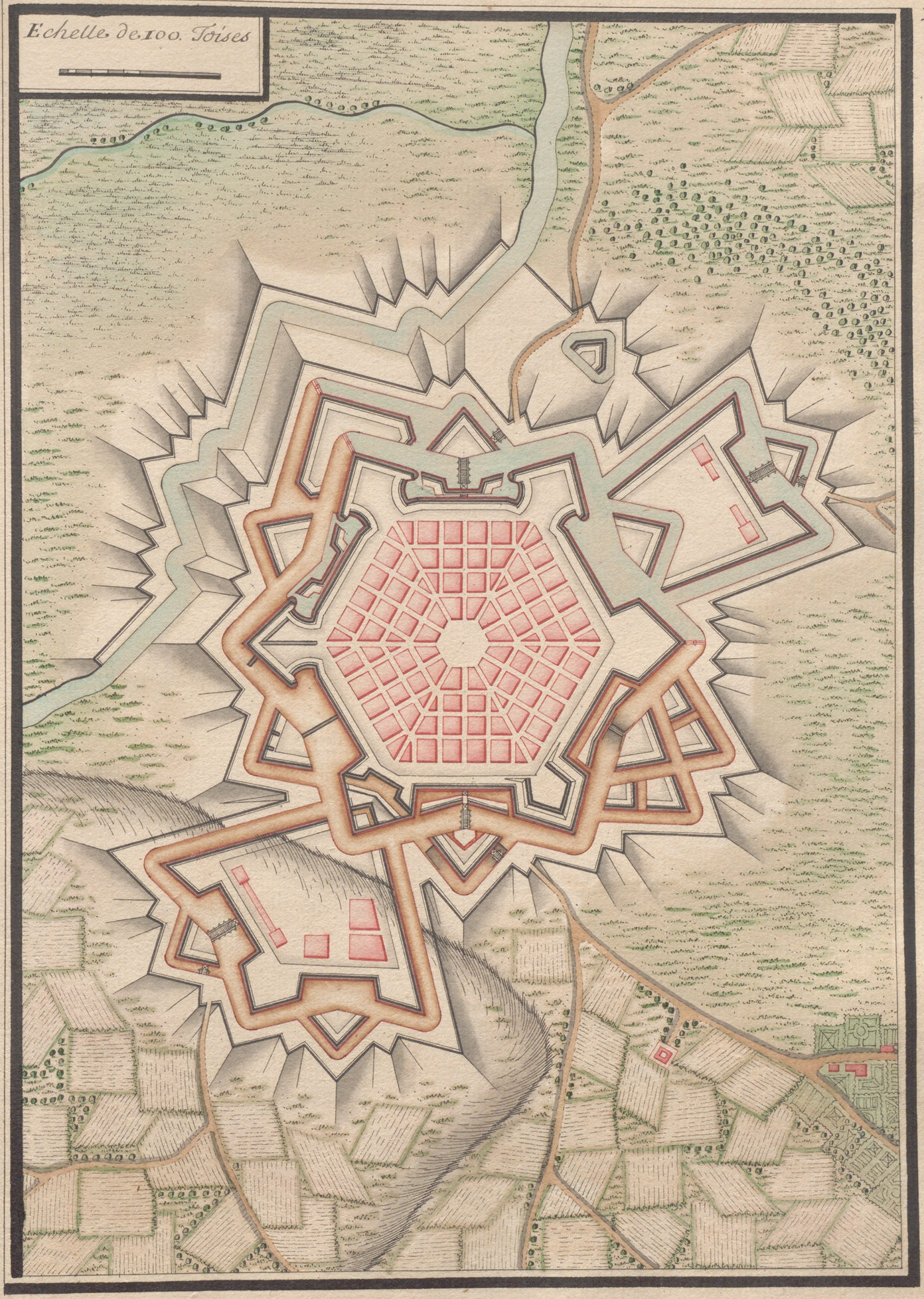 Considering the benefits of a personal home moat? Hagley Library's Digital Archive is delivering some DIY battlement inspo this week with this selection from its newest digital collection.
The volume Fortification Régulière de Mr. Maréchal de Vauban probably dates to around the first quarter of 18th century and contains 105 plates of drawings showing fortified sites and structures designed by the military architect Sébastien Le Prestre de Vauban (1633-1707).
The Fortifications of Vauban, now collectively a UNESCO World Heritage Site, consisted of 12 groups of fortified buildings and sites containing citadels, bastion walls and towers, batteries, forts, and communications buildings built along the western, northern and eastern borders of France during the reign of King Louis XIV.
The volume is part of Hagley Library's Oscar Guttmann collection on explosives, firearms, and military science (Accession 1277). Oscar Guttmann (1855-1910) was an explosives engineer and chemist who specialized in fireworks. He worked in a number of explosives works throughout Europe, including Austria, Hungary, Italy, and Switzerland, before establishing himself as a consulting engineer in London with the firm of Oscar Guttmann & Sons, which assisted in the construction of explosives works in the Europe and the United States.
During his career he assembled a collection of books and manuscripts on the history of European firearms, explosives and military science. In 1911 his son, Leo Guttmann, sold the collection to Pierre S. du Pont. This collection was acquired by Hagley Library after the 1961 transfer of Longwood Library materials to Hagley Library.
The collection consists of 16 manuscript items and includes a Feuerwerkbuch, roughly translated as "fireworks book" dating to 1450, making it the oldest item in Hagley Library's collections. Two items from the collection have not been scanned due to their condition. To view the digital collection online now, just click here.