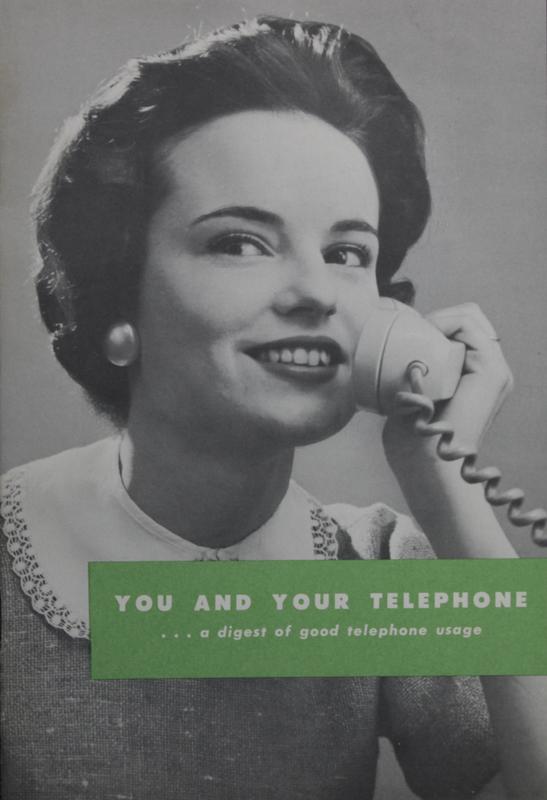 On this date in 1877, inventor Thomas Edison suggested "Hello" to the T.B.A. David, president of the Central District and Printing Telegraph Company of Pittsburgh, as the proper telephone greeting for answering the phone. His suggestion would supplant the recommendation by Alexander Graham Bell, which was "Ahoy, ahoy".
After Bell Telephone's patents on telephone technology expired in 1893 and 1894, thousands of new companies established telephone systems in the United States. By 1904, the number of telephones in use nationwide soared from from 285,000 to 3,317,000. By 1930, almost 41% of American housing units featured a telephone. But the Depression undid many of these gains. By 1933, more than 2.5 million households had cancelled their service and fewer than a third of American homes were reachable by phone.
Which perhaps explains why corporations like American Telephone & Telegraph Company (AT&T) spent so much of the first half of the twentieth century trying to teach us how to use the things. You and Your Telephone: A Digest of Good Telephone Usage, is a ca. 1950(?) guide to telephone etiquette and usage and is only one of the many telephone etiquette guides housed here at the Hagley Library.
This guide is call number Pam 96.183 in Hagley's pamphlets collection. You can view it in full, along with links to other handbooks on basic telephone usage and etiquette, by clicking here to visit its page in our Digital Archive.