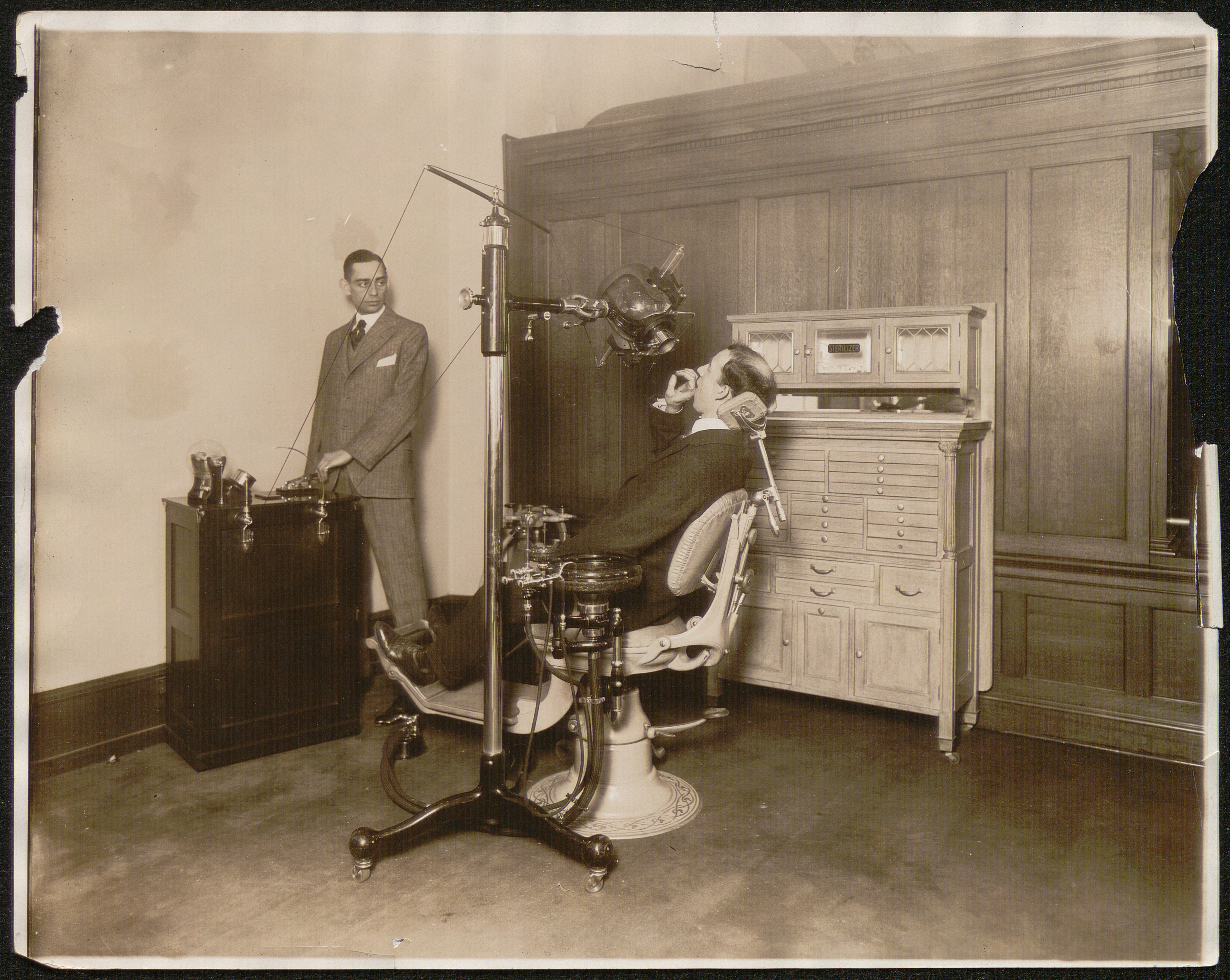 On this date, January 12, in 1896 Dr. Henry Louis Smith (1859-1951) engaged in what may have been the first experiment using x-ray photography in the United States.
Smith, a professor of physics and astronomy at Davidson College in Davidson, North Carolina had read about experimentation with x-ray technology being conducted in Germany by Wilhelm Röntgen (1845-1923) and was inspired to put Röntgen's writings to the test.
According to Smith's accounts, he and three of his students constructed an x-ray machine using a Crookes' tube in his laboratory, which was used to photograph a variety of objects, including an eggshell with a button in it, a box containing bullets, rings, pins, a magnifying glass, paperclips, and the finger of a cadaver from the anatomy lab. According to his three students, however, Smith was not present.
Later experiments were conducted by Smith in February on the hand of a corpse, acquired from a local physician. After firing a bullet into the hand, Smith x-rayed the hand and sent the resulting image to the Charlotte News, which published it on February 27th with the claim that it was the first demonstration of an x-ray's ability to reveal both natural and foreign objects hidden within the human body.
This claim was later put to the test on January 7, 1898, when Smith conducted the first clinical application of the X-ray, which he and a team of medical professionals used to locate, and then remove, a tailor's thimble swallowed by a child in Harrisburg, North Carolina.
We don't have those early, disputed x-rays (those are in the Davidson College Archives), or a severed hand, but we do have this photograph. This undated image shows a demonstration of x-ray dental equipment, and was created for the Samuel Stockton White Dental Manufacturing Company, and is from Hagley Library's S.S. White Dental Manufacturing Company photograph collection (Accession 1972.244). Based on the career of the man behind the camera, noted Philadelphia photographer Henry Troth (1863-1948), the photograph was likely taken between 1900 and 1948.
The S.S. White Dental Manufacturing Company was founded in 1844 by Samuel Stockton White (1822-1879), a dentist from Philadelphia. By the 1850s, the company was one of the world's leading manufacturers of false teeth and dental appliances, with sales offices and representatives operating across the globe.
Over the course of the 20th century, the company continued to expand. A subsidiary division was founded to apply its patented flexible shaft technology to clients in aircraft, automotive, and other industrial markets. The S.S. White Dental Manufacturing Company merged with Pennwalt Corporation in 1968. Following this purchase, the company was restructured, first as the S.S. White Industrial Division in 1972, then to S.S. White Technologies, Inc. in 1988.
A digital collection of this resource includes documentation of company personnel, company buildings, corporate events, dental equipment, dental offices and schools in the United States and abroad, and trade shows and exhibitions. The collection has not been digitized in its entirety; it also includes many portraits of identified and unidentified dentists, as well as other unidentified locations, most of which have not been digitized.