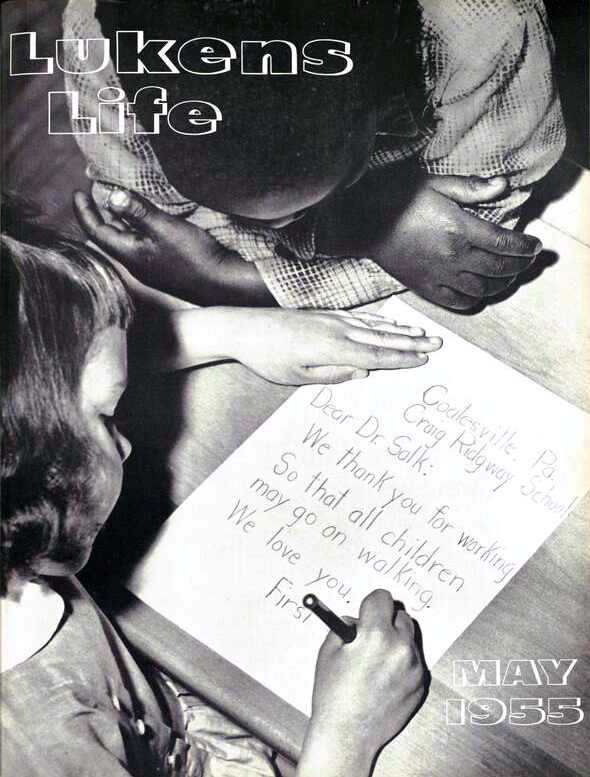 On this date, October 6, in 1956, Dr. Abert Sabin announced that a new orally-administered vaccine for polio was ready for worldwide testing. Sabin's vaccine followed the one developed by Dr. Jonas Salk, which completed testing on April 12, 1955, as well as an early vaccine developed by virologist Hilary Koprowski in the late 1940s.
At the time that Salk's vaccine was released, paralytic poliomyelitis​ killed thousands of children worldwide each year, and left hundreds of thousands paralyzed or with lifelong disabilities. The vaccine made Salk a national hero and global celebrity. The Salk vaccine, made with a killed virus and administered by hypodermic needle, left scarring, while the Sabin vaccine, made with a live but attenuated (or weakened) virus, could be flavored or infused into a sugar cube and administered by mouth.
Testing in 1960 concluded that, while both vaccines were effective, Sabin's vaccine was easier to administer, acted more quickly to confer immunity, did not require repeated boosters, and provided longer-lasting immunization. In August of that year, the U.S. Surgeon General came out in favor of the Sabin vaccine, which gradually supplanted the Salk vaccine in popularity. By 1968, U.S. pharmaceutical companies had abandoned manufacture of the Salk vaccine, with the Sabin vaccine supplanting it entirely for use nationwide.
This May 1955 cover of Lukens Life celebrated the announcement of Jonas Salk's contribution to science and global health. The magazine was the the company newsletter of the Lukens Steel Company, ​a steel plant in Coatesville, Pennsylvania.
First established in 1793 by Isaac Pennock (1767-1824) as The Federal Slitting Mill, it is the oldest steel mill still in commission in the United States. In 1810, Pennock went into a partnership with Jesse Kersey to form Brandywine Iron Works and Nail Factory. 
After seven years as partners, Pennock bought Kersey's share of the business and then leased it to his son-in-law, Dr. Charles Lloyd Lukens (1786-1825). The firm was incorporated as the Lukens Iron and Steel Company on February 5, 1890. 
Lukens Steel is also notable for being the first industrial company in the United States led by a woman. Rebecca Lukens (1794-1854), the daughter of Isaac Pennock and the wife of Charles Lloyd Lukens, first operated the mill alongside her family members from a young age. After Charles died in 1825, Rebecca became the mill's sole operator until 1847, when she retired and became a silent partner to the mill's new operators, her sons-in-law Abraham Gibbons and Dr. Charles Huston.
Over time, the company grew to become a medium-sized producer of specialty steel products and one of the top three producers of steel plate in the country.
This newsletter is part of Hagley Library's digital collection of Lukens Steel Company newsletters (this collection is comprised of digital access copies. The originals are held in a private collection). The online collection includes the employee newsletter of the Lukens Steel Company produced between 1935 and 1989. The newsletter was called Lukens Plate through 1949, then was renamed Lukens Life after 1950. The issues include information about the Lukens community; retirement, engagement, and wedding announcements of Lukens employees; and other relevant industry news.