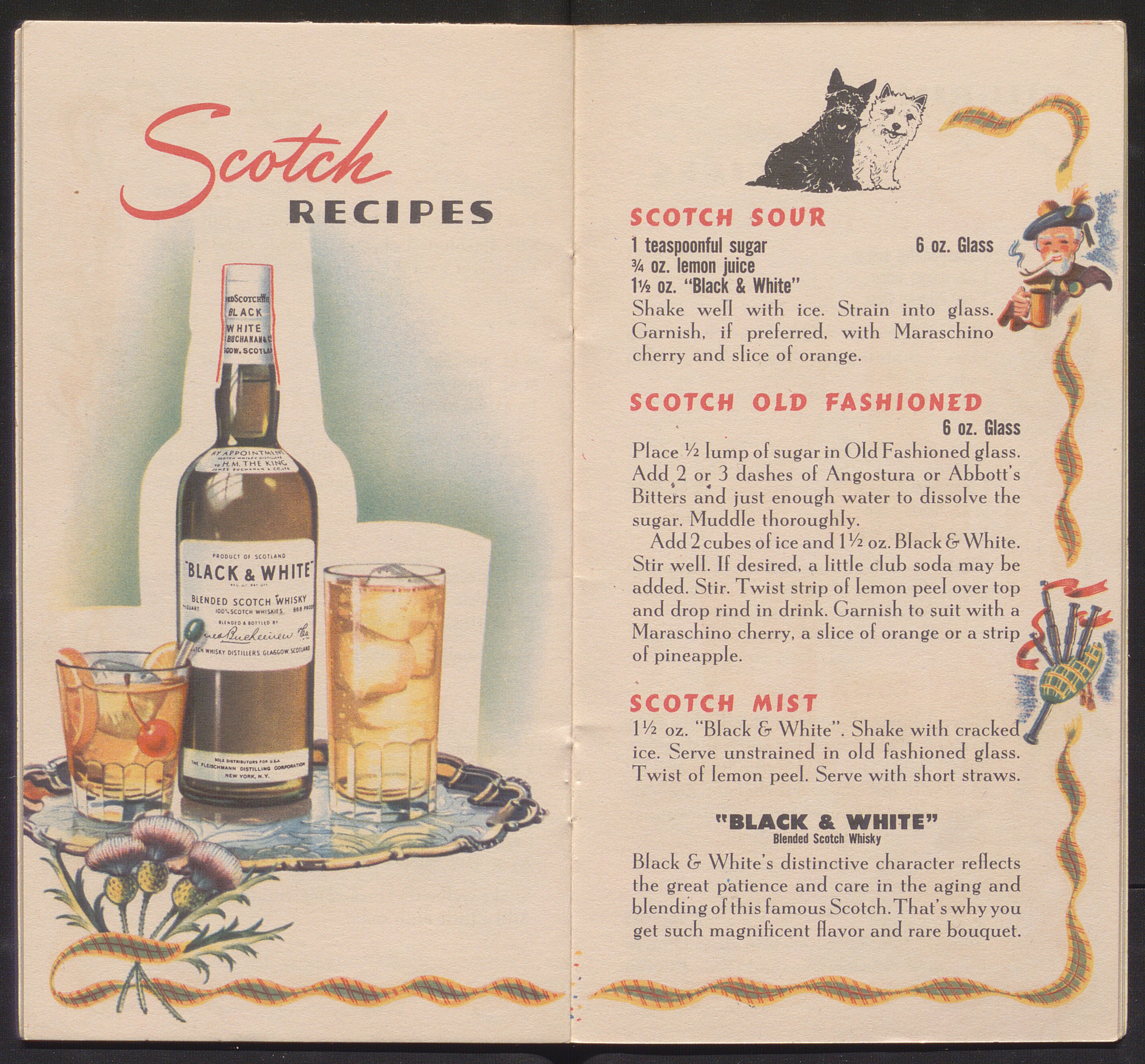 On this date, June 1, in 1494, John Cor, a Tironensian monk at Lindores Abbey in Fife, Scotland, recorded the first known written reference to scotch whisky. Cor recorded the reference in the Exchequer Rolls of Scotland, a government record maintained by the exchequer, which oversaw royal finances.
We're offering a toast to Cor's contribution to the historic record today with this page from Fleischmann's Mixer's Manual, a promotional pamphlet issued by the Fleischmann Distilling Corporation in 1947 to promote the "Fleischmann's Family of Fine Liquors".
This item is Pam 2008.383 in Hagley Library's Published Collections department. It is also part of a digital collection on mid-century cocktail culture. Following the repeal of national Prohibition in 1933, many Americans were eager to once again legally purchase beer, wine, and liquor. It was not long before a domestic alcoholic beverage industry re-emerged to meet this consumer demand.
These industries and businesses would get a further economic boost in the years after World War II, as an increasingly affluent white middle class relocated to the nation's growing suburbs, where larger living spaces combined with disposable income to create new opportunities for private entertaining and the accumulation of consumer products.
The items in this digital collection represent a portion of the Hagley Library's holdings documenting liquor manufacturers' and distributors' activities and outreach to these consumers, as well as the attitudes, trends, and material objects that made up American cocktail culture during this era. You can view the collection online now in our Digital Archive by clicking here.