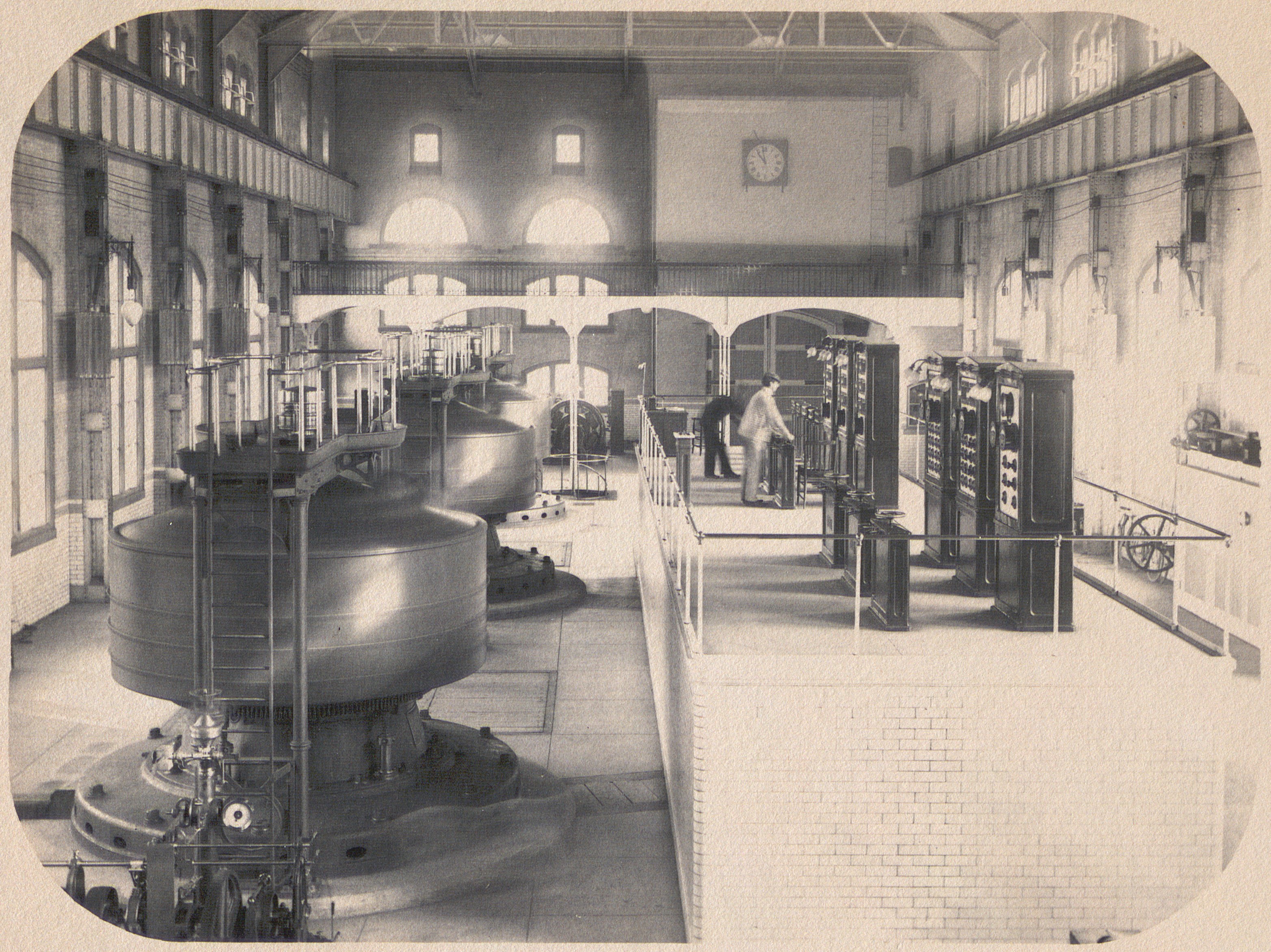 On this date, November 16, 1896, the Niagara Falls Hydraulic Power & Manufacturing Company sent the first long-distance transmission of hydroelectricity to Buffalo, N.Y., over twenty miles away.
The story of harnessing the great waterpower of Niagara Falls dates from 1890 when a 'power tunnel' was dug to bring the water to a central power station from which it was distributed as electrical energy. This first power station (the aptly named Power Station No. 1) was supplied by the Westinghouse Electric & Manufacturing Company, which built three AC dynamos 1.5 miles above Niagara Falls. In 1895, the Niagara Falls Hydraulic Power and Manufacturing Company started building Power Station No. 2.
These company's two power stations were closed after more than sixty years of service in 1961. This photograph shows the interior of one of the company's powerhouses, and is part of Hagley Library's collection Niagara Falls Power Company power generation facility photograph album (Accession 1990.265).
Many of the photographs in this collection document the erection of wooden poles for power transmission lines between Niagara Falls and Buffalo. There are also photographs showing the power houses and transformer building, which was designed by Stanford White of McKim, Mead & White; these include exteriors as well as interiors. The latter includes 3 phase rotary AC generators made by General Electric and air blast transformers. There are some photos of the Niagara River Rapids, and of the Niagara Falls Power Company's interurban trolley line.
To view this collection online now, click here to visit its page in our Digital Archive.