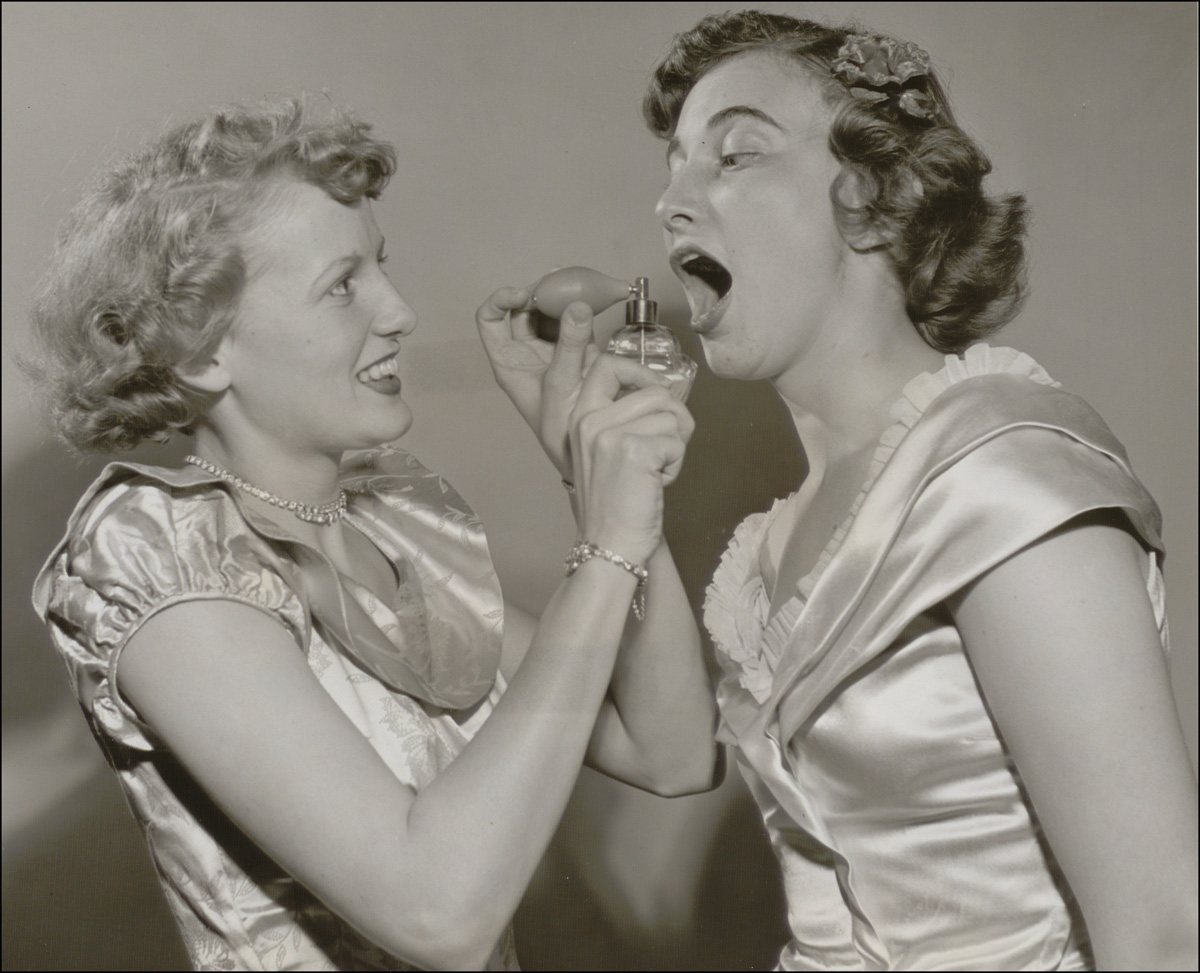 This December 19, 1950 photograph is a promotional image for the DuPont Company's Cavalcade of America program, and shows DuPont Chorus members Pearl Rose and Jean Kay presumably preparing for show no. 679; 'The Du Pont Chorus'.
Cavalcade of America was an anthology drama radio program created and sponsored by the DuPont Company as a promotional tool. It aired weekly from 1935 to 1953 and dramatized historical events and occasionally presented a musical performance. The stories were presented as uplifting and emphasized human achievements, progress, and technological innovations.
The show had eighteen series producing 781 episodes, many featuring famous guest stars such as Robert Mitchum, Ossie Davis, Ginger Rogers, Ida Lupino, Clark Gable, Helen Hayes, Ralph Bellamy, Basil Rathbone, and Lucille Ball. In 1952, the program was adapted into a television program; the radio show was discontinued one year later.
The Cavalcade of America photographs (Accession 1985.259) consists of photographs relating to the radio show. Most are views of rehearsals or live performances, actors and actresses, the DuPont Chorus, and production staff. There are also photographs of program scripts, broadcasting spaces, advertising efforts, and tours of DuPont plants.
Representative images from each folder in the collection have been digitized. Click here to view the digitized material now in our Digital Archive.