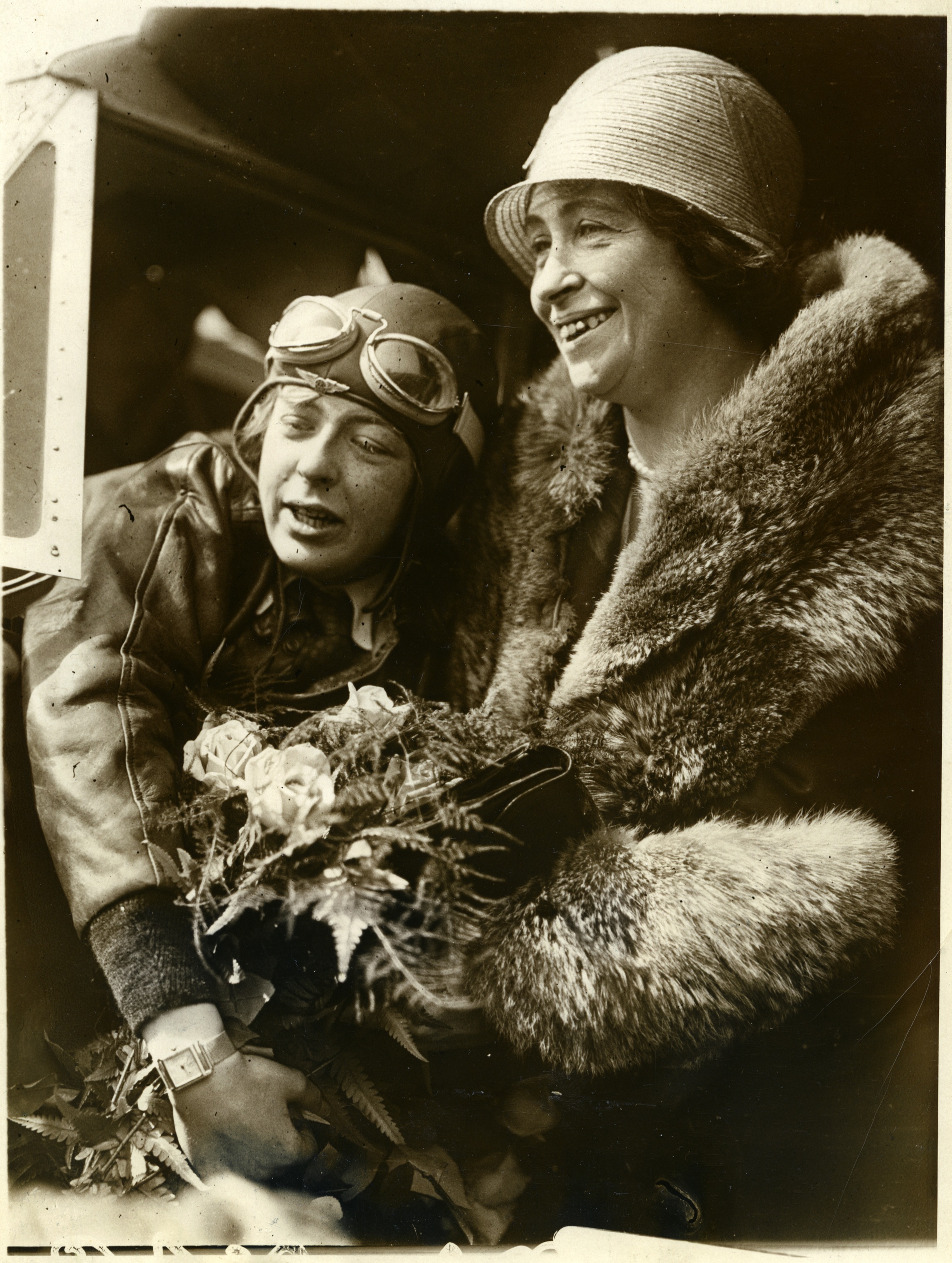 Don't forget about the moms in your life this Sunday!
We're getting an early jump on Mother's Day today with this photograph of pilot Elinor Smith and her mom, captured by Acme Newspictures on April 25, 1931.
Text on the back of this item reads: "While their sons and daughters occupy the public eye, mothers of famous personages are, for the most part, content to rest in comparative obscurity. Only when honors are bestowed upon their children by a worshipping public do they share the spotlight -- and even then they seek the background. Their happiness is complete in the acclaim accorded their loved ones and almost always those whose children have achieved the greatest heights, are the most retiring. Photo shows: Elinor Smith, noted girl flier and former holder of the endurance and altitude records for women, with her mother greeting her, as she alighted at Roosevelt Field, Long Island, after setting her endurance record."
This item is part of Hagley Library's Lammot du Pont collection of aeronautical photographs (Accession 1975.360). Lammot du Pont, Jr. (1909-1964) assembled a large collection of books, manuscripts, prints, drawings and photographs relating to the history of aeronautics from the first balloon flights through the 1940s.
This collection has not been digitized in its entirety.The online collection primarily consists of photographs that depict subjects such as airplanes, balloons and dirigibles, seaplanes, male and female pilots, long-distance and round-the-world flights, airplane crashes, air races, flying instruction, and the Arctic schooner Effie M. Morrissey. Nearly all of the photographs are news service images, many accompanied by original caption information. You can view more digitized material from this collection on its page in our Digital Archive.