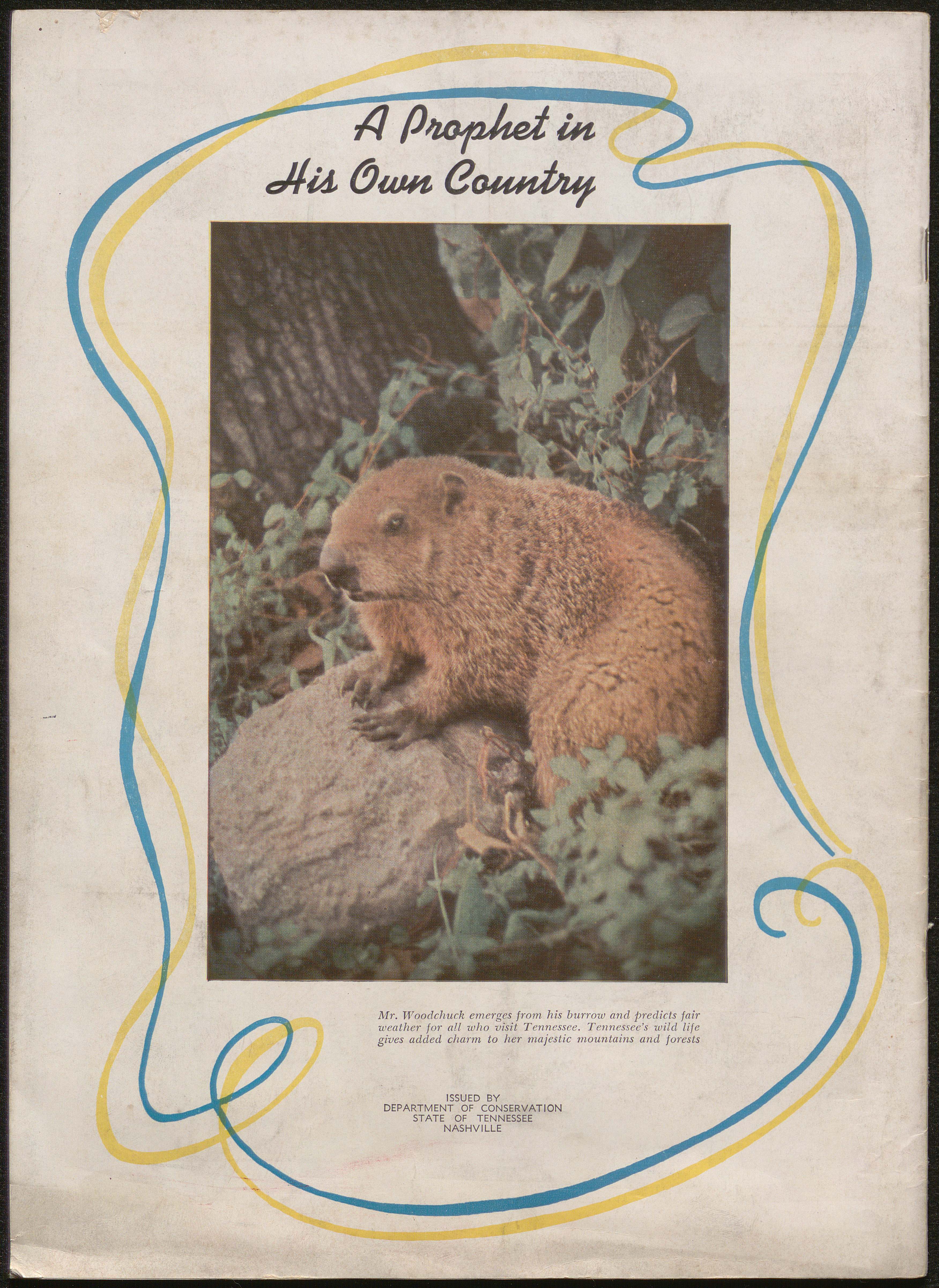 The first observance of Groundhog Day in Punxsatawney, Pennsylvania was hosted by the Punxsutawney Groundhog Club on this date, February 2, in 1887.
The club was led by the town's newspaper editor, Clymer H. Freas, and ten other members: J.W. Wilson (a local hotel owner), James Brewer (described as a keeper of a nearby camp), Col. C.C. Chambers, Tom Hoover, Will Jordan, Frank Boney, Capt. L.E. Chambers, and Dave and Court Hoover.
Clymer later immortalized the group's contribution to the cover in a poem, published in an August 28, 1909 edition of the Pittsburgh Daily Post extolling Col. Chambers' woodchuck soup as well as their first groundhog, an "obese rascal" with "four chubby thumbs, unmanicured."
The Punxsutawney Groundhog Club was following an older tradition however, adapted by German folk culture from Christian traditions that held that a sunny Candlemas feast day predicted an additional forty days of snow and cold. In German observances of this tradition, the day could be declared as "sunny" only if small animals could see their shadows. This tradition was carried to the United States by waves of German immigrants arriving in the country, and especially in Pennsylvania, in the 18th and 19th centuries.
This image features a colleague of Punxatawney Phil's from Tennessee and is found on the back cover of Joyous Vacation Days in Scenic State of Tennessee: The Playground Nature Made for You, a 1938 travel guide published by the Tennessee Department of Conservation. This item is Pam 2016.0009 in Hagley Library's John Margolies Collection of Travel Ephemera (Accession 20171116-JT).
John Margolies (1940-2016) was an American photographer and architecture critic with a fondness for novelty architecture. This collection is his personal collection of travel ephemera that he collected from across North America. These materials primarily cover the United States' most popular tourist spots with an emphasis on the Northeast region of the United States.
To view this travel guide online now in our Digital Archive, click here.