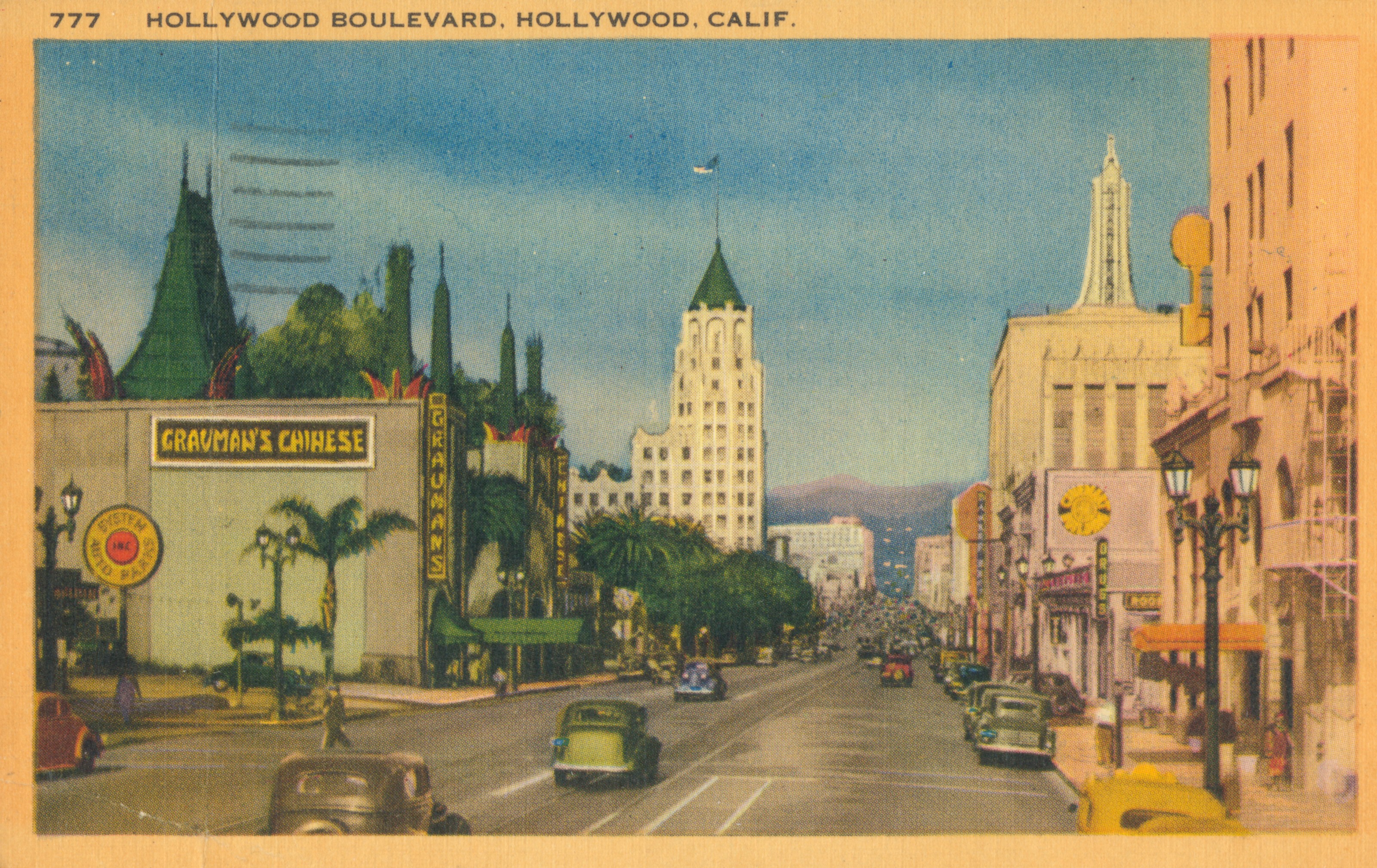 Happy birthday, California! America's Golden State was admitted to the Union as the 31st state on this date, September 9, in 1850.
This ca. 1940s postcard from the Longshaw Card Company of Los Angeles shows a view of Hollywood Boulevard. The reverse of the card reads "The celebrated street of gala premieres, world fashions, movie stars and extras, famous shops, hotels and theatres, where beauty, gaiety and glamour reign supreme in a setting seen only in California."
The postcard is from Hagley Library's collection of Postcards of motels, roadside attractions, restaurants, etc. in the United States (Accession 2007.214). This collection comprises 130 postcards dating from approximately 1930 to 1960. As suggested by the title, the postcards depict motels (including motor courts and cabins), restaurants, roadside attractions, and scenic views from across the United States. To view the collection online now in our Digital Archive, just click here.