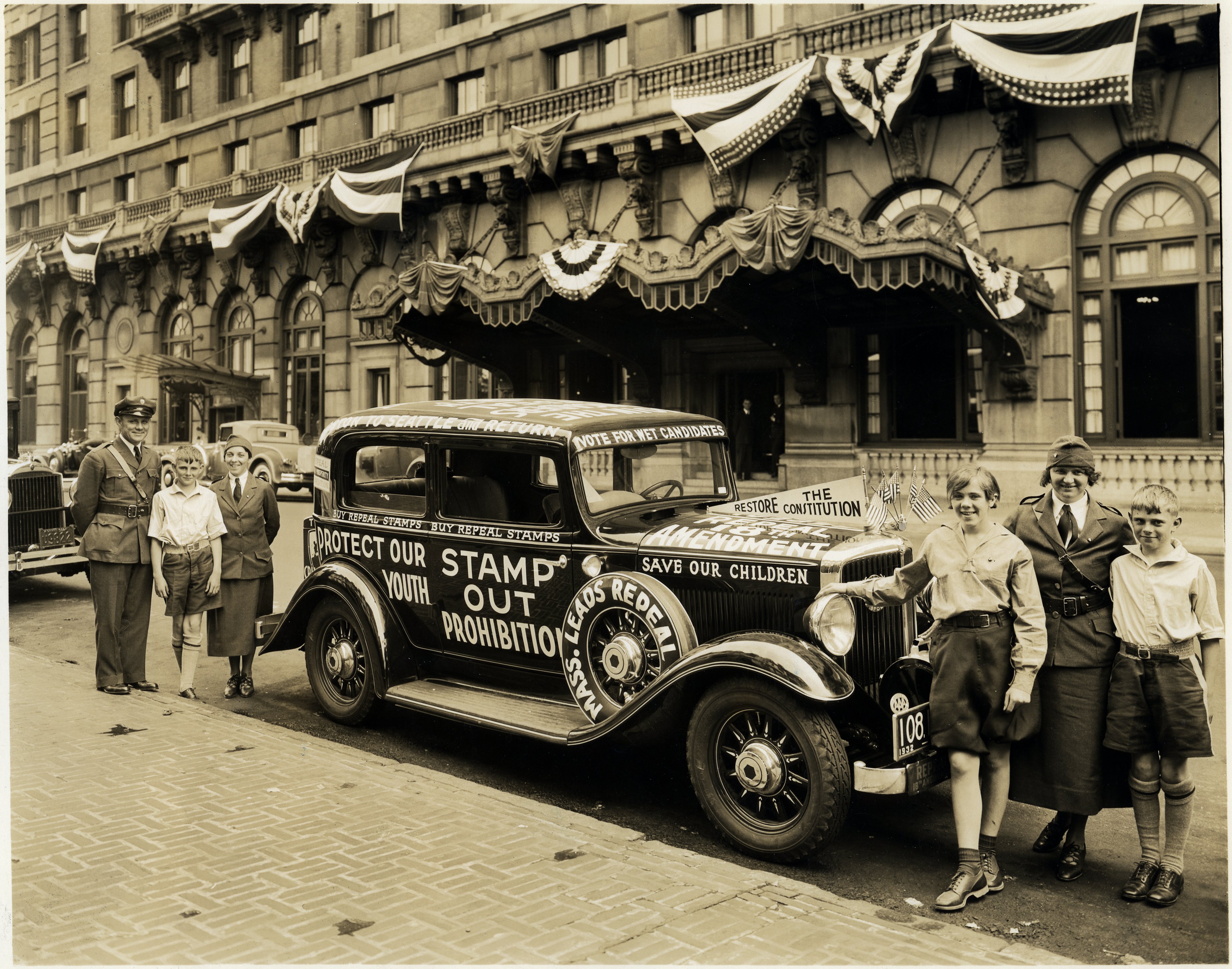 Happy Repeal Day! On this day, December 5, in 1933, the repeal of thirteen years of Prohibition in the United States was accomplished with the passage of the Twenty-first Amendment to the United States Constitution.
This photograph was taken in the early 1930s, probably in front of DuPont Building in Wilmington, Delaware. It is part of a small collection (Accession 1975.434), that was transferred out of the Pierre S. du Pont papers, 1880-1954 collection (Accession Longwood Manuscripts 10) in the years after it was transferred to Hagley Library. Many members of the du Pont family were active in the Repeal Movement. Alice Belin du Pont (1872-1944), wife of Pierre S. du Pont (1870-1954), was an active member of the Women's Organization for National Prohibition Reform, while Pierre S. du Pont was a key participant in the Association Against the Prohibition Amendment organization.
The Longwood Manuscripts comprise the manuscript collections of P. S. du Pont (1870-1954). They made up the core collection of the former Longwood Library, and later the collection became known as The Longwood Manuscripts after the library merged with the Hagley Museum in 1961. To view more material related to Prohibition in our Digital Archive, just click here.