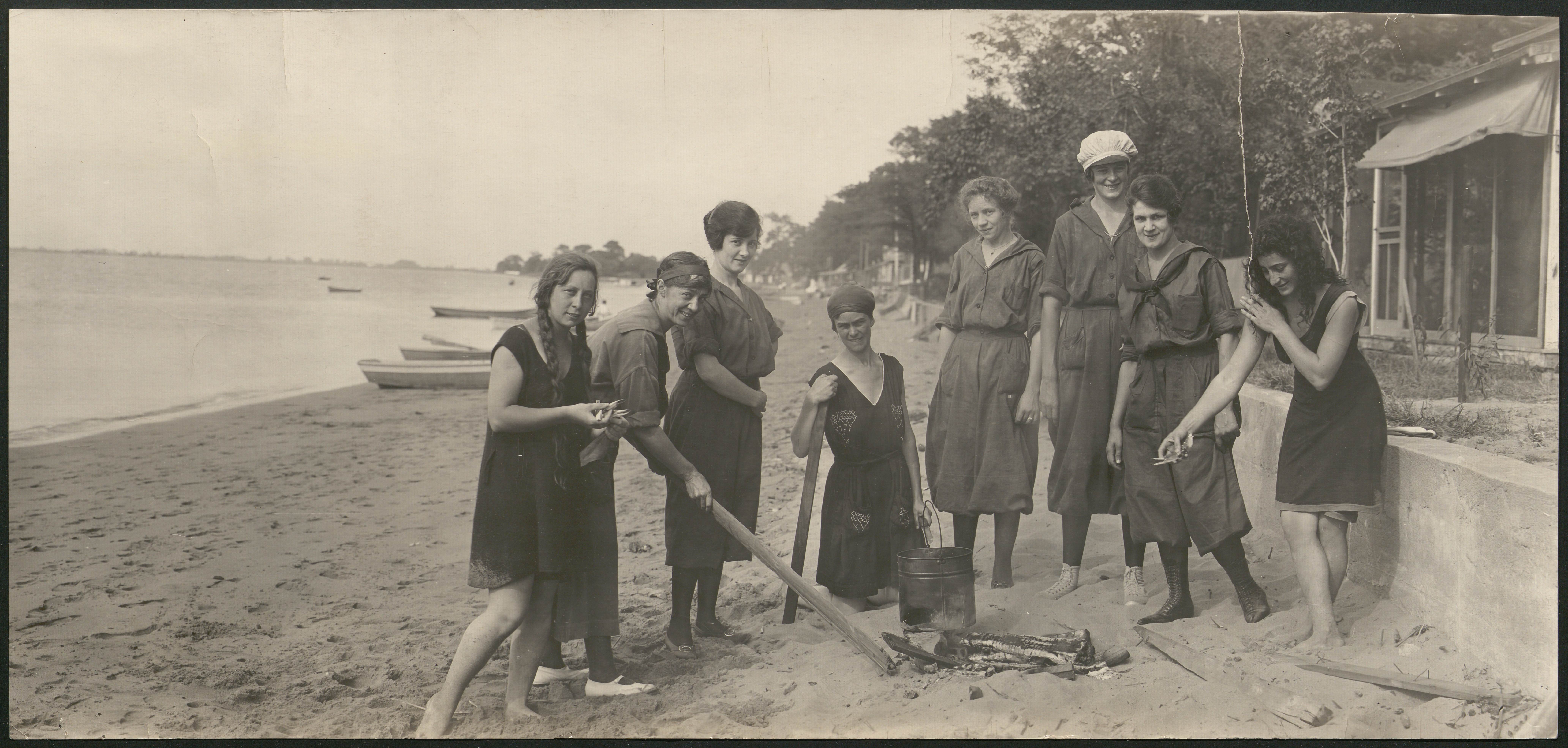 Here's a #WorkerWednesday from a work in progress! This ca. 1916 panoramic photograph of a bonfire in progress comes from Hagley Library's collection of E.I. du Pont de Nemours & Company, Inc., Carney's Point Works and workers housing panoramic photographs (Accession 1969.138) (coming soon to a Digital Archive near you!).
The women shown here were likely residents of DuPont Village, the industrial housing campus that housed the employees of the company's smokeless powder plant. The DuPont Company purchased the land for this plant at Carney's Point, New Jersey (across the Delaware River from Wilmington, Delaware) in 1890.
In 1892, the plant produced its first guncotton, and in 1892 the first smokeless powder. The plant grew in response to demand from the Spanish-American War, but really boomed during World War I. The thousands of workers then employed were provided with company housing in a workers' village. The plant continued production into the early 1970s, when it was abandoned and dismantled.
This collection, consisting of twenty panoramic photographs of DuPont employees, the workers' village, and the Carney's Point Works, is currently being digitized and will be made available on our Digital Archive in the coming days.