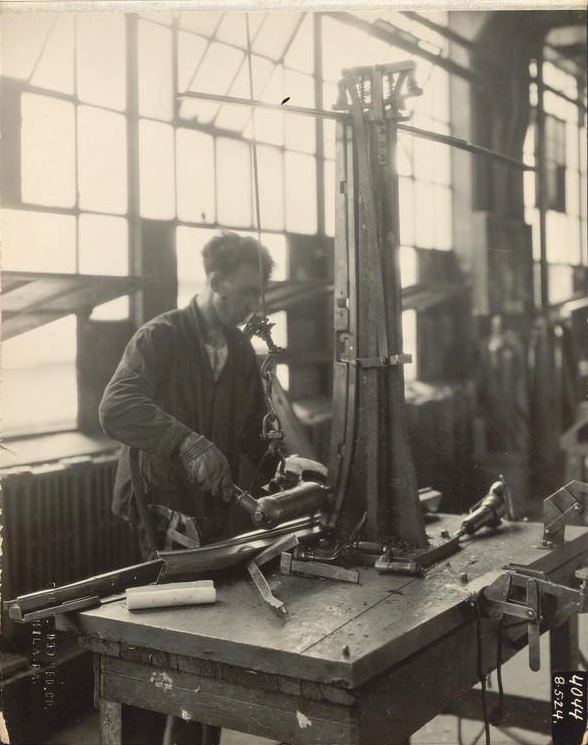 Here's a photograph that's absolutely .... riveting (I know, I'm sorry).
This photograph was taken on this date, August 5th, in 1924 at a Budd Company factory in Philadelphia, Pennsylvania. The company was a manufacturer of steel automobiles, passenger rail cars, and other transportation products. Founded in 1912 as the Edward G. Budd Manufacturing Company, the manufacturer began its life as a manufacturer of all-steel body automobiles. The company then became a major producer of automobile parts as well as a manufacturer of stainless steel passenger railroad cars and other products.
This photograph is part of Hagley Library's collection of Budd Company digital photographs (Accession 2020.213). This collection's photographs focus on the Budd Company's rail division with some images of automobiles and wheel products and manufacturing. The bulk of the materials date from the 1940s, 1950s and the 1980s. There are exterior and interior views of plants showing both railroad car and automobile parts manufacturing. Many of the photographs are by well-known commercial photographers Robert Yarnall Richie, William M. Rittase, and Richard T. Dooner. To view this collection online now in our Digital Archive, click here.