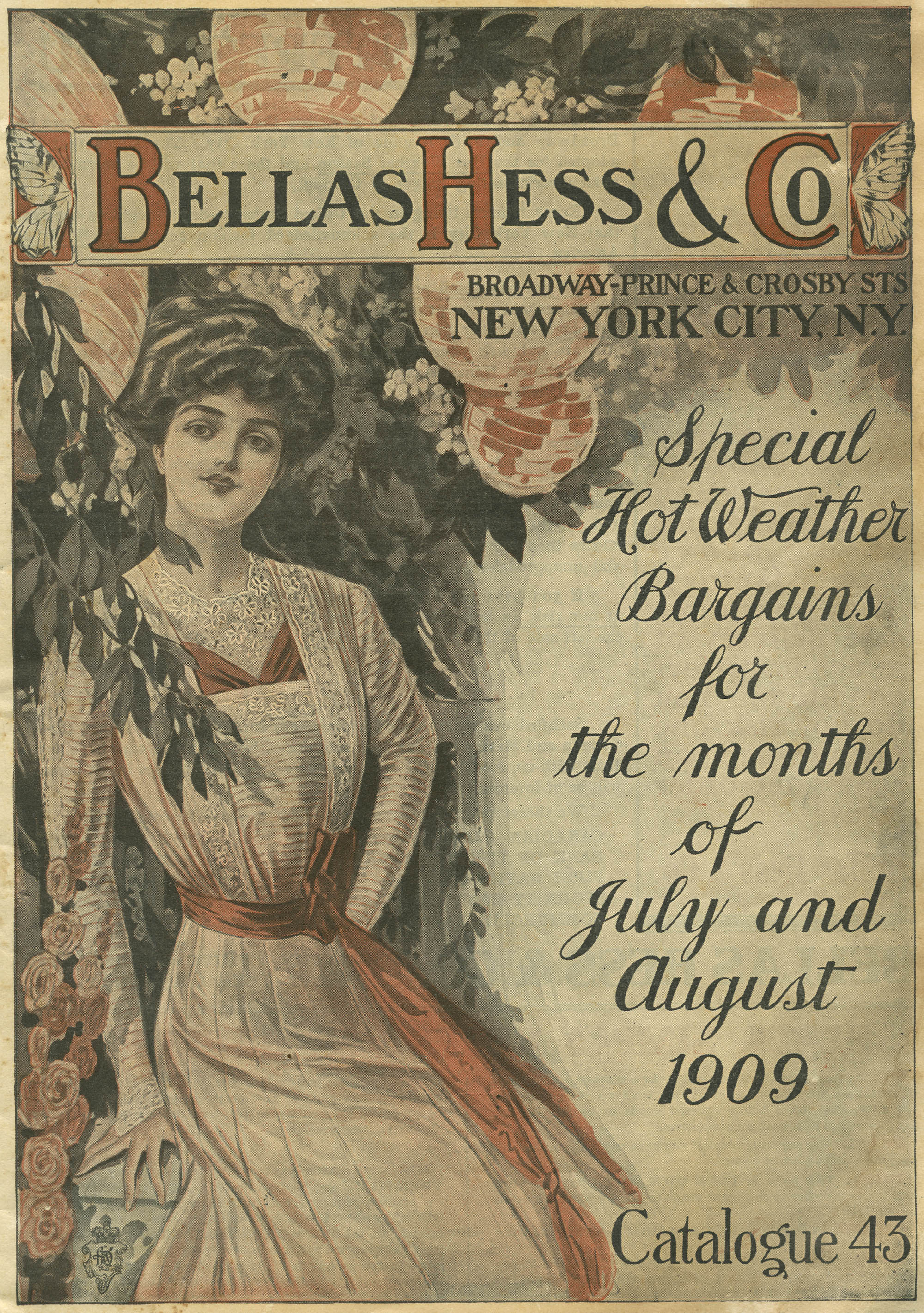 Hot girl summer, but make it old-timey. We're welcoming the month of June today with this 1909 catalog from Bellas Hess & Company.
Bellas Hess was founded around 1888 and incorporated in 1903 as the National Cloak & Suit company (it was renamed around the time this catalog was published). The company was one of the "big five" mail order catalog companies of the 20th century, alongside big names like Alden's, Montgomery Ward, Roebuck, Sears, and Spiegel. At its peak
Today, the company is more notable for its legal legacy, however, having featured center stage in the 1967 Supreme Court case National Bellas Hess v. Department of Revenue of Illinois. The case was brought by Illinois in an attempt to force the Kansas City-based company to collect state sales and use taxes for transactions with Illinois-based customers. The Court concluded that only companies with a physical presence in a given state could be compelled to collect state taxes for that state.
The ruling was later overturned in 2018 by South Dakota v. Wayfair, Inc., but at the time, it spurred Bellas Hess and its competitors to reach out to new markets and a burst of growth in the mail order business. Bellas Hess fared poorly in the aftermath, however, and went out of business shortly after declaring bankruptcy in 1971.
This catalog is item ID 08052687 in Hagley Library's collection of trade catalogs and pamphlets.