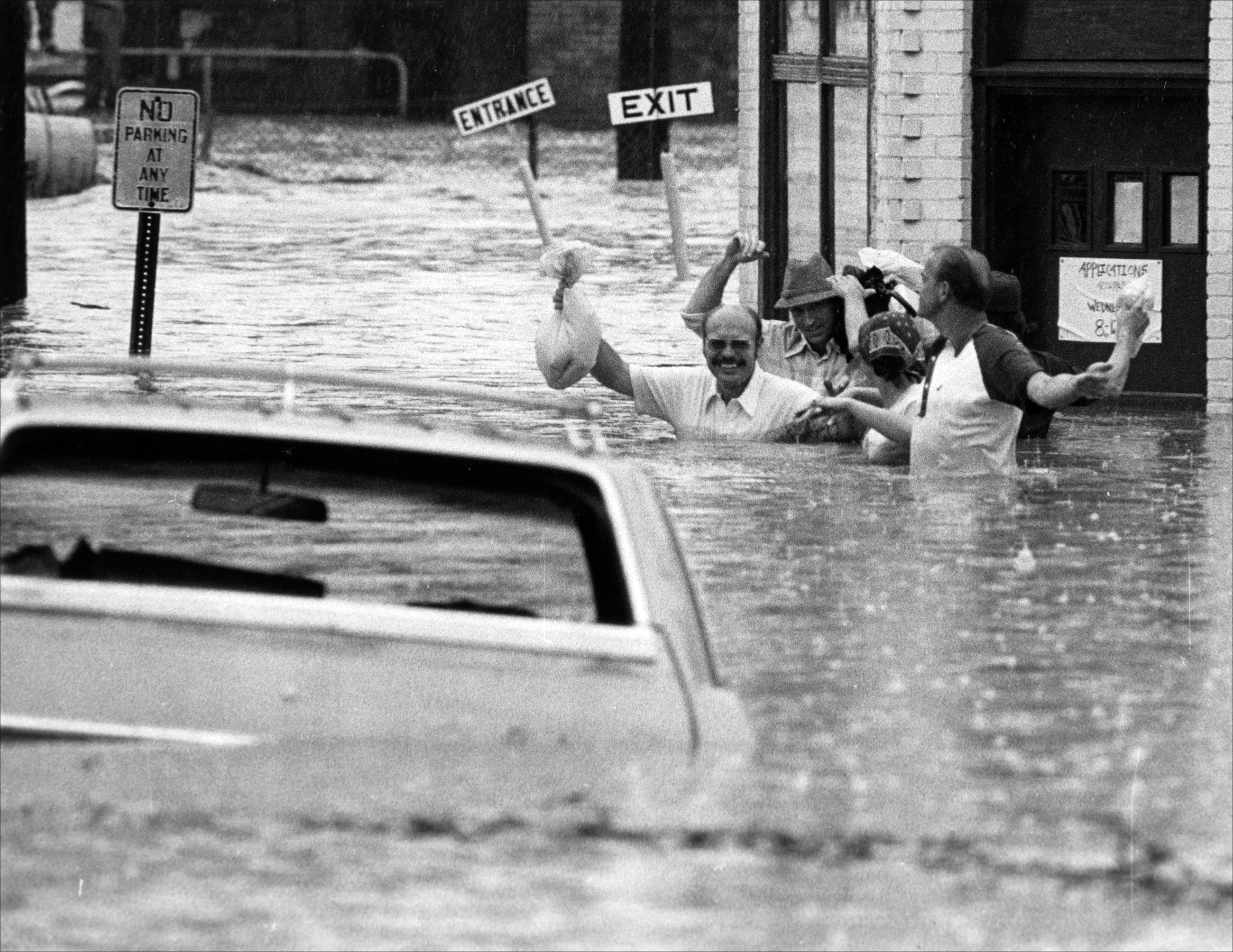 As Hurricane Elsa continues her creep up the east coast, we're hosting a little #WeaThursday in anticipation of her arrival.
This photograph shows the effects of flooding in Coatesville, Pennsylvania in 1973. This photograph is part of Hagley Library's collection of Lukens Steel Company photographs (Accession 1972.360).
Lukens Steel Company was a medium-sized producer of specialty steel products and one of the top three producers of steel plate in the United States. It is also notable for being the first industrial company in the United States led by a woman, Rebecca Lukens (1794-1854).
This collection has not been digitized in its entirety, but a selection of materials in our Digital Archive offers views of woodcuts showing the early history of the mill, interior and exterior views of factory buildings, various depictions of machinery, employees both at work and leisure, floods in 1955 and 1973, and twentieth-century aerial views of the Coatesville plant.
Other items depict the owning families, company anniversary celebrations, and philanthropic activities supported by Charles Lukens Huston. To view the collection online now, click here.