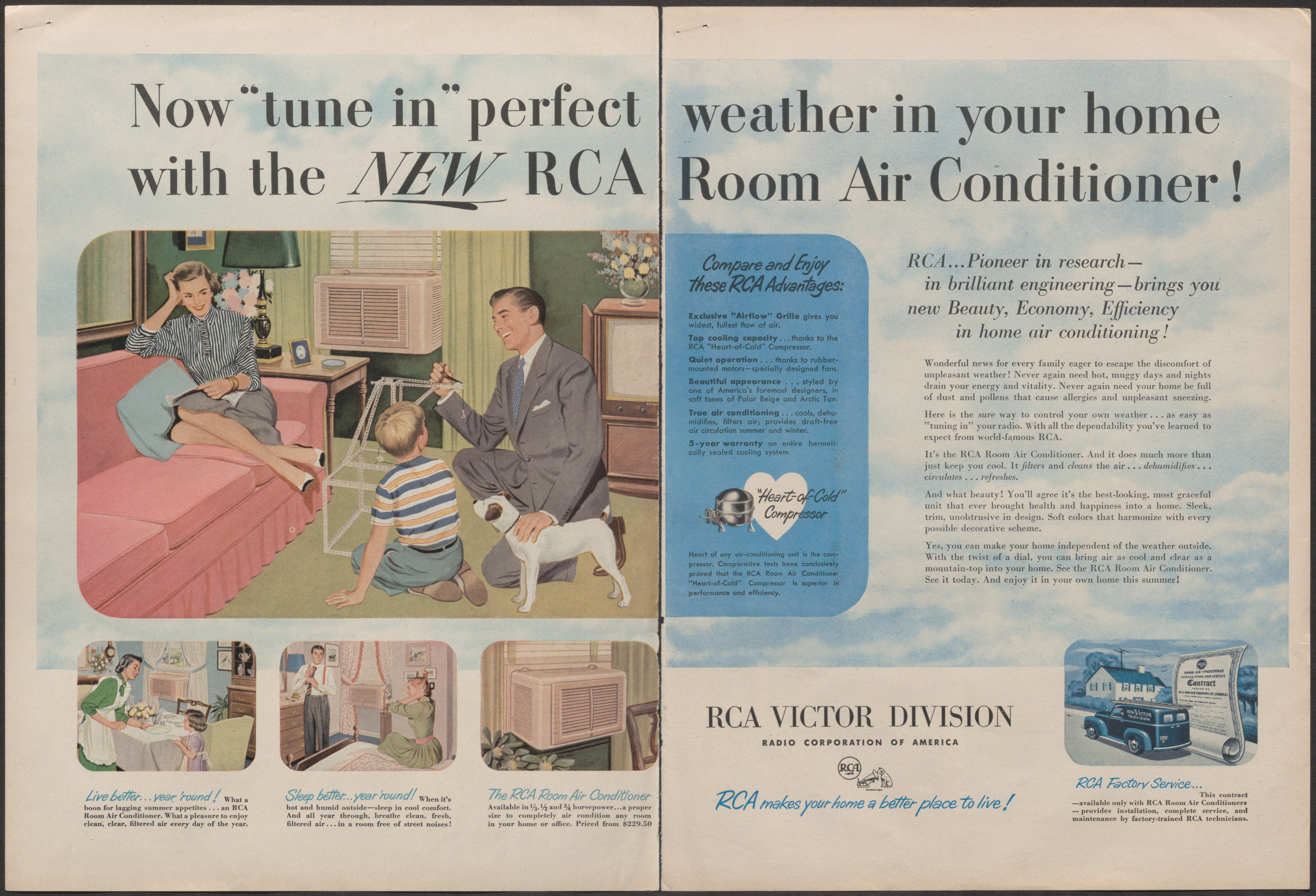 I know what my weekend plans are. Try to stay safe and cool everyone, and we'll see you again on Monday!
This advertisement for RCA room air conditioners from the company's RCA Victor Division was the first installment of the company's first advertising campaign for it's debut into the air conditioner market. The "tune in" campaign launched with this advertisement in a May 26, 1952 issue of Life magazine. Until the campaign was phased out in 1954, RCA ran a variety of advertisements in magazines, newspapers, and television spots encouraging consumers to "tune in to perfect weather" at home.
This item is part of Hagley Library's Alexander Magoun advertising collection (Accession 2464.81), which contains includes advertisements from RCA and other companies for radios, televisions, phonographs, and other consumer electronics.
Alexander Magoun was the curator for the David Sarnoff Library from 1998 until 2000, at which point he was appointed as the library's Executive Director until 2009. He donated this collection to the David Sarnoff Library in 2004 and 2007. In 2009, the Alexander Magoun advertising collection was donated to the Hagley Museum and Library, along with the rest of the archival collections of the David Sarnoff Library.
To view a curated selection of some of the materials that Hagley received from the David Sarnoff Library that includes more advertisements as well as including photographs, RCA annual reports, and newsletters and technical journals  produced by RCA, click here to view its page in our Digital Archive.