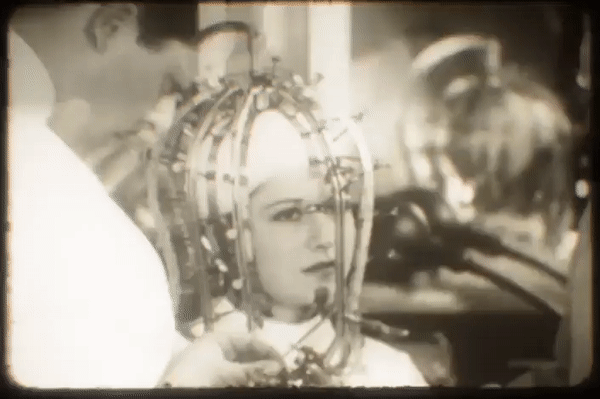 Who couldn't use a little mid-week glow-up? 
This gif was sourced from E.I. du Pont de Nemours & Company's The DuPont Show of the Week, in an episode titled "The Beauty of Woman". This anthology series aired on NBC between 1961 and 1964.
This show featured guest stars presenting music, variety acts, drama, documentaries, and special themes, which aired over the course of seventy-one one-hour episodes covering three seasons. The show was nominated one time for an Edgar Allan Poe Award and eight times for Primetime Emmy Awards. 
This 1962 episode enlisted the talents of celebrities and public figures including Anita Colby, Ruby Dee, Jimmy Durante, Zsa Zsa Gabor, Lillian Gish, Edith Head, and others to explore the question of what makes a woman beautiful.
The full film of this episode is part of Hagley Library's collection of DuPont Company films and commercials (Accession 1995.300).
This large collection of moving images documents the research, development, training, safety measures, products, and promotional aspects of DuPont Company history. The moving images include commercials, short films, feature films, and television programs.
To watch a selection of digitized films from this collection, including this episode and more from the The DuPont Show of the Week, visit its page in our Digital Archive.