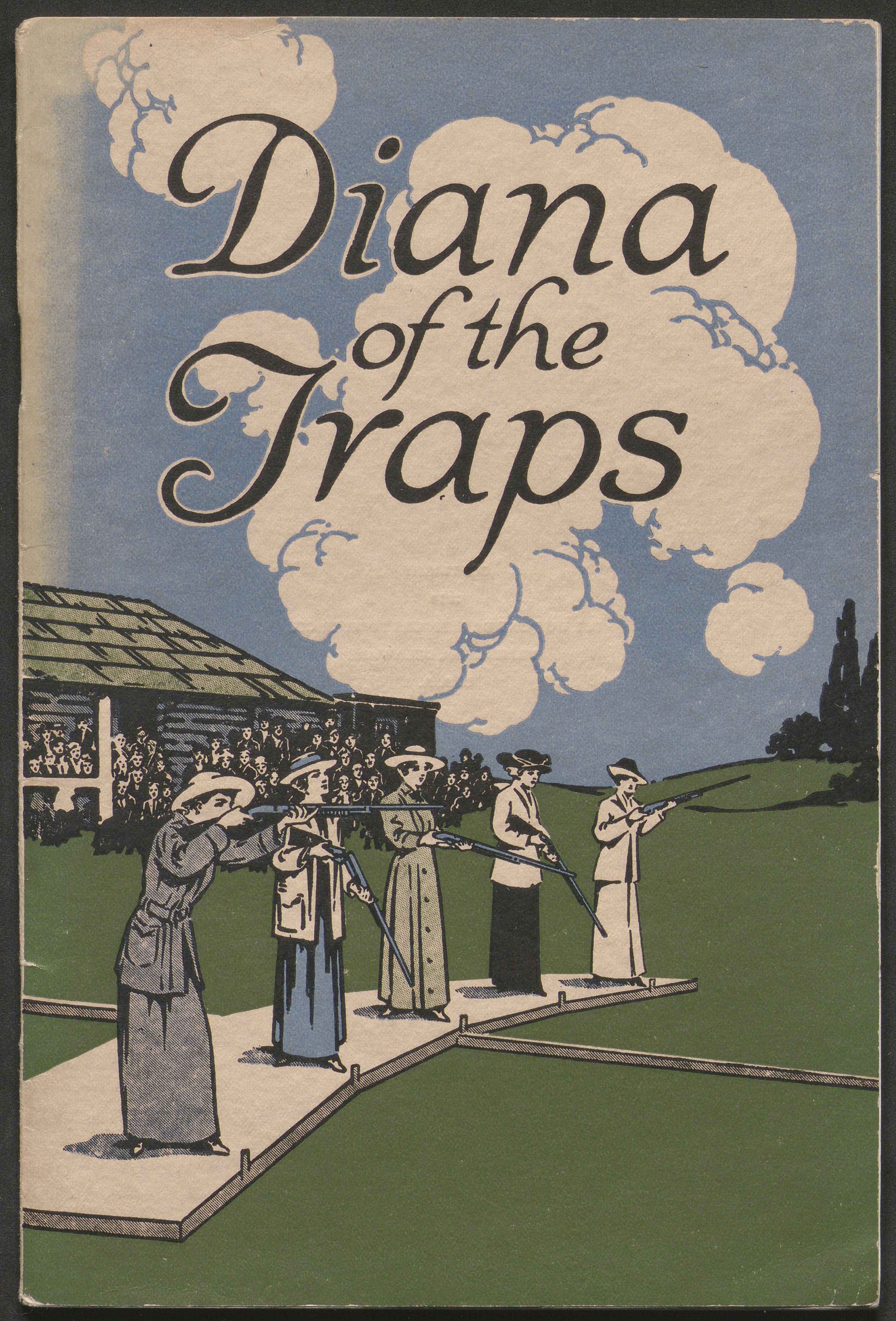 I wouldn't say that this #WomenWednesday is strictly for the birds. More for the clay pigeons.
Diana of the Traps is a pamphlet published by the E.I. du Pont de Nemours Powder Company in 1915 to help promote its smokeless powders with testimonials from women trapshooters and profiles of renowned women in the sport, like "the famous woman shot" Elizabeth 'Plinky' Toepperwein, "the best known and most popular woman trapshooter in the world."
The pamphlet also provides guidance for organizing a women's trapshooting club, using the example of the Nemours Trapshooting Club, the first women's trapshooting club in the United States.
Founded in July 1913 by Harriet D. Hammond, an employee of E.I. du Pont de Nemours' agricultural division, the Club was a sister organization to the Du Pont Trapshooting Club and was given access to that group's traps once per week "when the men were not shooting", as "it was not feasible to give up one of its traps to women on regular shooting days".
This pamphlet is part of Hagley Library's collection of pamphlets and trade catalogs. You can view its catalog record here, or view the item itself in our Digital Archives by clicking here.