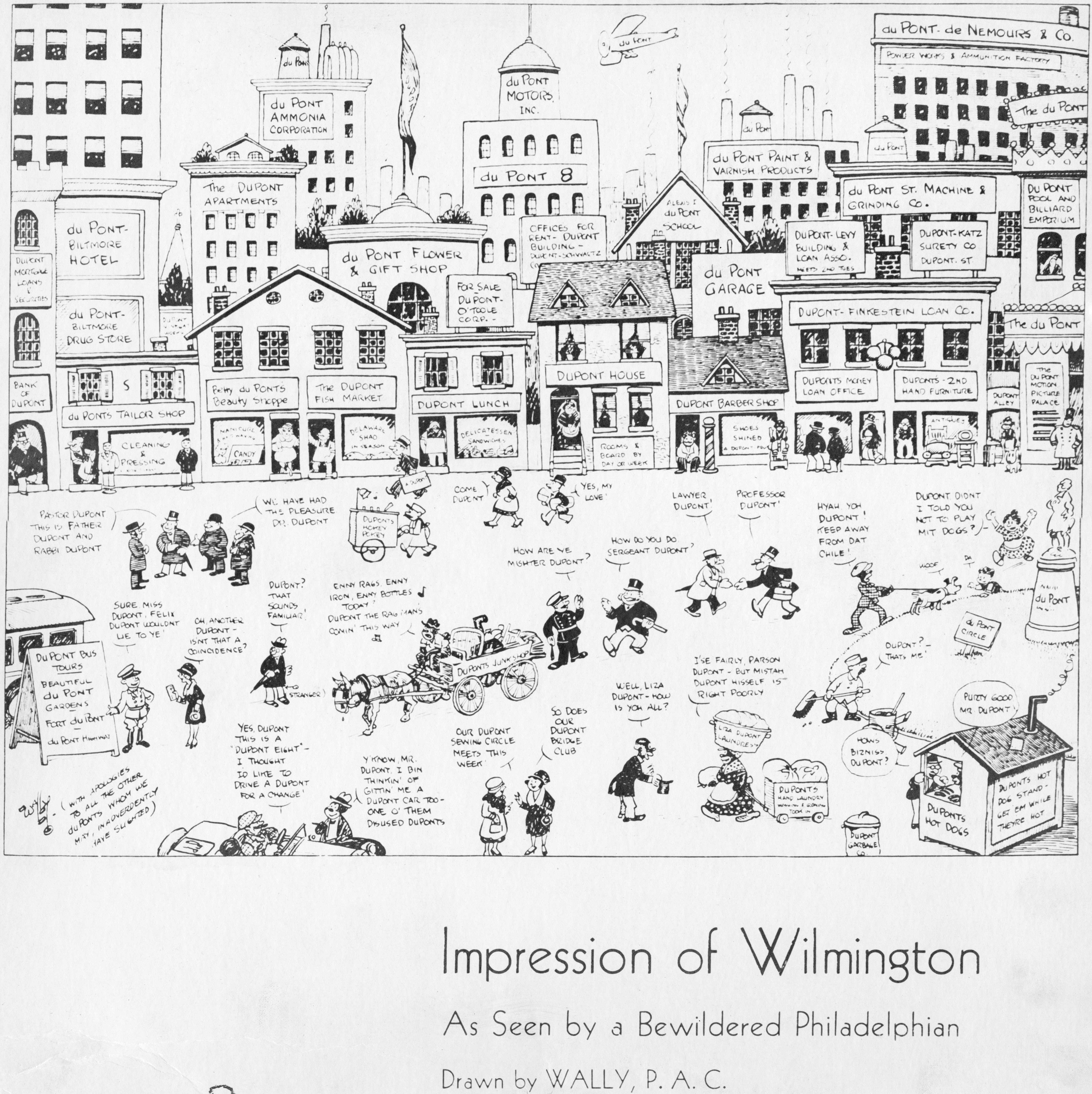 I'm spending some time this week doing metadata cleanup in Hagley Library's fabulous Digital Archive and it has renewed my appreciation for this October 1930 cartoon by Abian Anders "Wally" Wallgren (1892-1948).
Wallgren was a cartoonist for the Philadelphia Public Ledger, Washington Post, The Stars and Stripes, and the American Legion. This cartoon was collected by Pierre S. DuPont (1870-1954) and is now a part of Hagley Library's P.S. du Pont Longwood photograph collection (Accession 1969.002). This collection of over 64,00 photographs includes images collected by Pierre S. du Pont during his life. Over 1,000 images from the collection show the development of Longwood Gardens. Also included are photographs of the du Pont family, travel images, and a variety of other photos documenting the interests and activities of P.S. du Pont.
To view this item and others from this collection in our Digital Archive, click here.