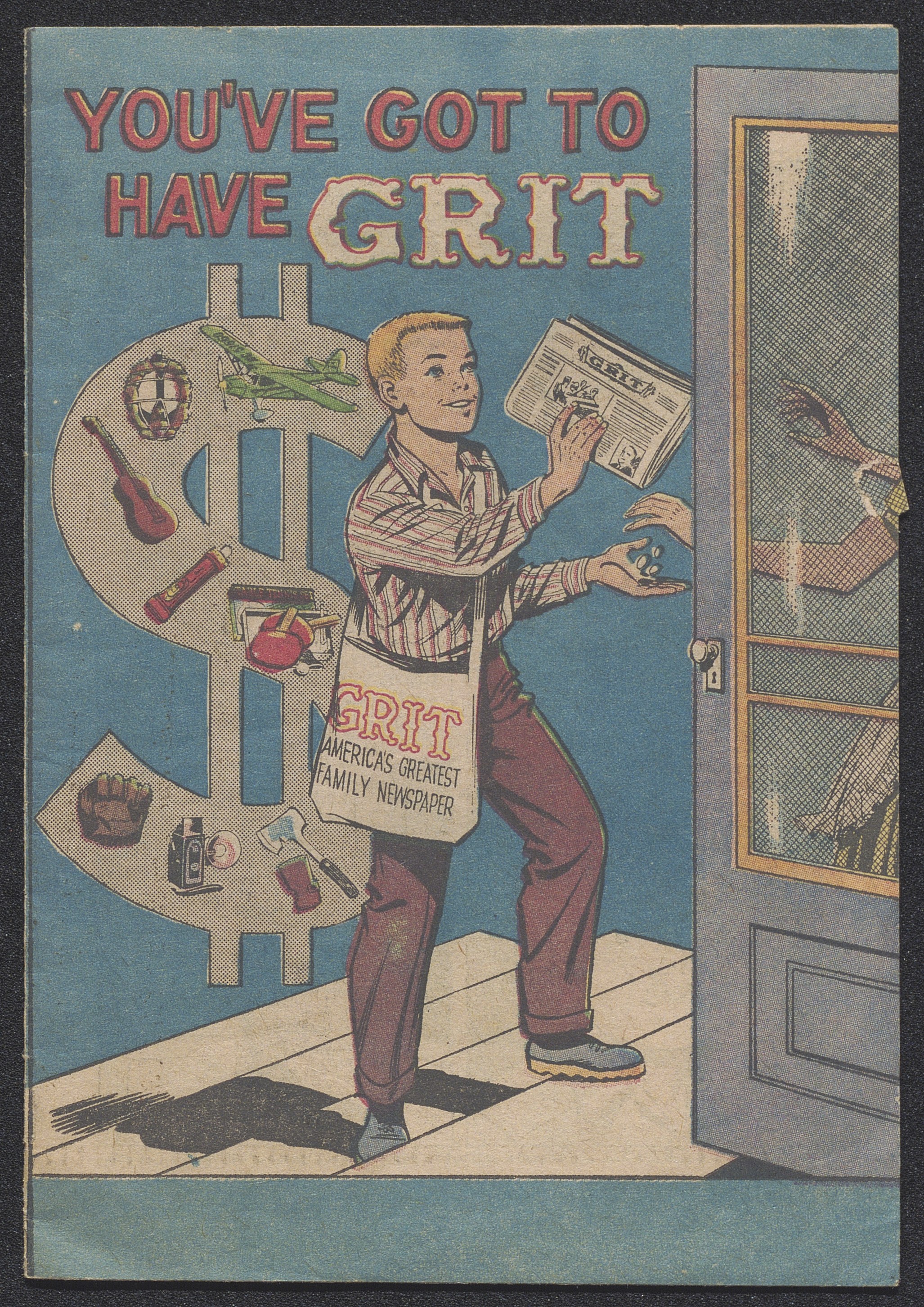 It's been a long week, but that's ok ... we've got the Grit to get through it.
This 1959 comic book recruiting young salespersons to distribute Grit door-to-door and become the "luckiest fellas in the country" is a new addition to Hagley's Digital Archive and a personal favorite. Grit, marketed as "America's Greatest Family Newspaper", originated in Williamsport, Pennsylvania in 1882 and had a targeted audience of small town and rural families.
This item is call number Pam 2020.0404 in Hagley Library's collection of trade catalogs and pamphlets. You can view it in full in our Digital Archive's collection of promotional comic books by clicking here.
And, for those of you suffering from a dearth of grit at the moment, our Digital Archive also offers a selection of advertisements for Grit sourced from Hagley's Arthur Benning collection of Gray and Rogers, Inc. advertising (Accession 2001.233). This small digital collection includes ads created by the Philadelphia advertising firm as part of their award-winning "Big frog in small towns" campaign for the weekly newspaper; you can view this collection by clicking here.