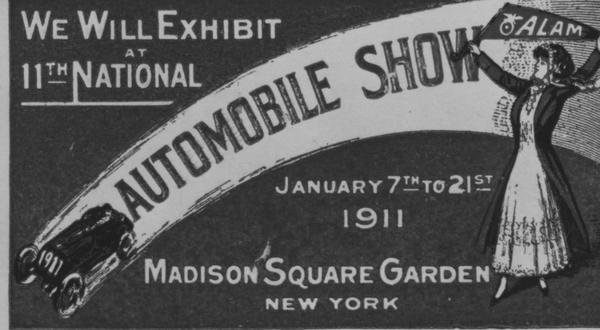 It's a #MotorMonday kind of morning, and we're starting the week off with this 1911 advertising card from the Matheson Automobile Company,
Matheson was a small automaker headquartered out of Holyoke, Massachusetts and later Wilkes Barre, Pennsylvania. Matheson automobiles were particularly popular for the power they provided, winning trophies in numerous hill climb competitions in the first decade of the twentieth century. The company's hand-built and custom-made cars were eventually pushed out of the market by smaller, cheaper, more mass-produced vehicles.
This item is part of Hagley Library's collection of Matheson Automobile Company photographs (Accession 1989.327). The images in the collection depict automobile races, a Matheson European tour, and Matheson automobiles being manufactured and in use. To view them online now in our Digital Archive, just click here.