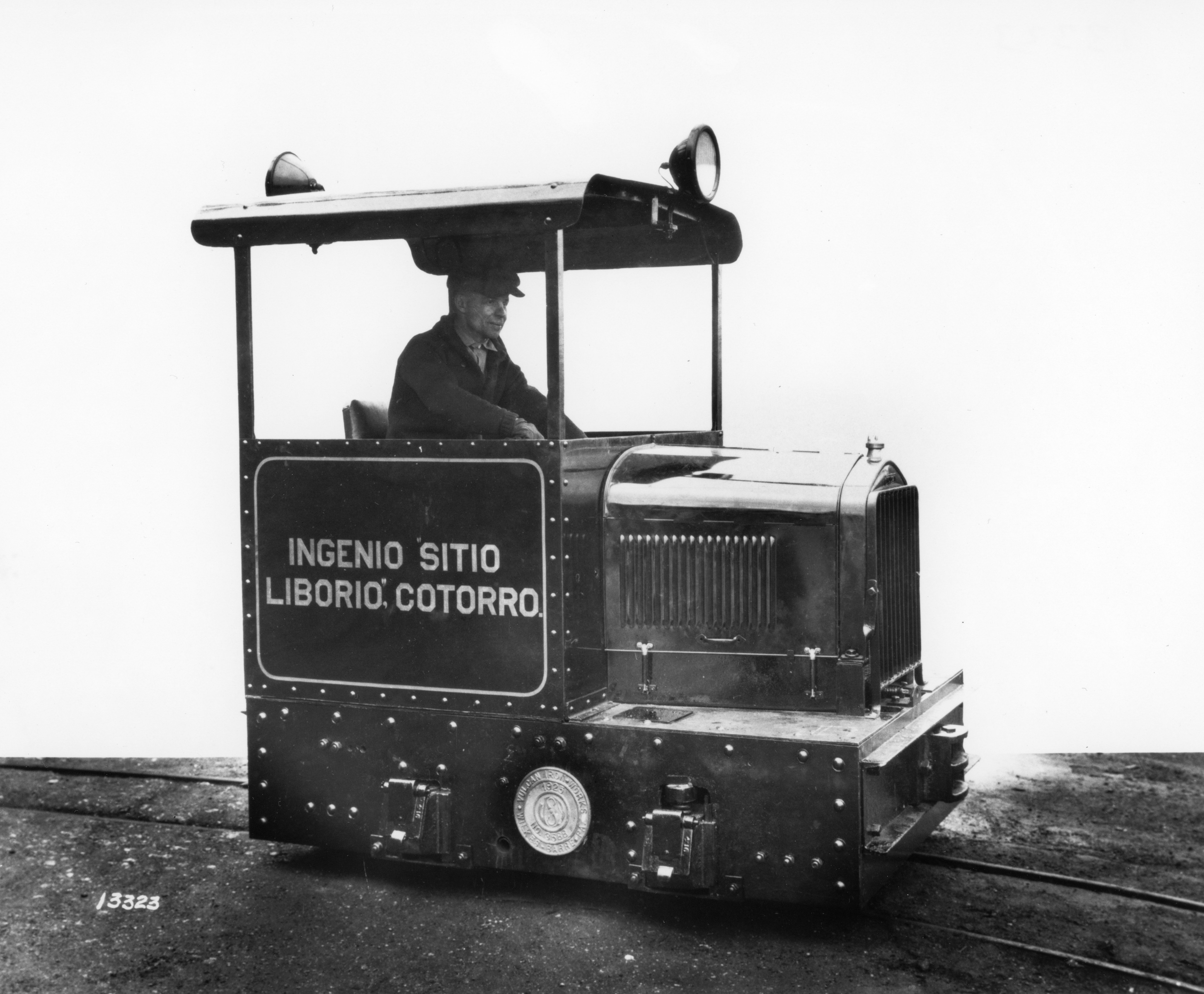 It's a tiny #TrainTuesday kind of day today. This little locomotive was built by Vulcan Iron Works in January 1926 for the Central de Azúcares company's Liborio site in Cotorro, Cuba. The company was part of Cuba's sugar processing industry; the Liborio site refined and exported molasses.
The Vulcan Iron Works was founded in Wilkes-Barre, Pennsylvania, in 1849 to produce specialty iron products for the local coal industry. It would later establish additional shops in West Pittston and Tamaqua, Pennsylvania. In 1888, Vulcan acquired the Wyoming Valley Manufacturing Company, makers of locomotives. This soon became a major part of Vulcan's activities.
Vulcan also manufactured material movement and processing machinery, mostly for use in coal mining operations. The collapse of the anthracite industry in the 1930s destroyed a large part of the company's market. As heavy trucks gradually replaced locomotives, Vulcan's locomotive production also declined, finally ending in May 1949. Machinery production continued into the mid-1950s.
Most of the physical collection of Hagley Library's Vulcan Iron Works negatives (Accession 1971.210) collection consists of original glass and film negatives dating from about the 1880s to 1943; these negatives make up the entirety of the associated digital collection. The collection of over 11,400 items, mostly images of locomotives and mining or manufacturing equipment, has not been digitized in its entirety. Efforts have been made to select representative samples across the subject matter contained within the collection. To view digital images from this collection online now, click here.