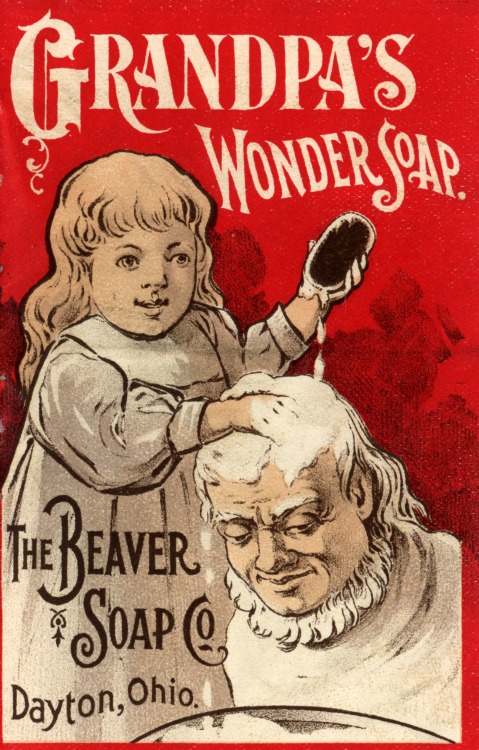 It's #TradeCatalogTuesday and we're answering the question that's been on everyone's mind all year. How do we keep our grandpas so fresh and so clean? Nine out of ten grandpas agree - for a "first-class piece of soap", "do not let your dealer put you off with something else just as good, but insist onhavingGrandPa'sWonderSoap, and nothing else." Just look for that picture of GrandPa on the wrapper!
This 1898 trade catalog from Dayton, Ohio's Beaver Soap Company is part of Hagley Library's Carter Litchfield Collection on the History of Fatty Materials (Accession 2413) and is Call Number Pam 2008.575 in our collection of trade catalogs and pamphlets.
You can view the full catalog now in our Digital Archive, in this online collection that contains a selection from our collection of trade catalogs and pamphlets. The materials in this digital collection vary widely, and date from 1783 to 1988. A comprehensive view of Hagley's trade catalogs and pamphlets can be found by searching our online catalog
Also! Big news! Beginning Monday, April 12, we will be discontinuing this Tumblr blog. But we won't be going far. We'll be continuing to post regular content at our new home at https://www.hagley.org/research/news/hagley-vault. You'll also continue to be able to find images and links to new posts, as well as additional bonus content, on our Twitter feed, @Hagley_Library.