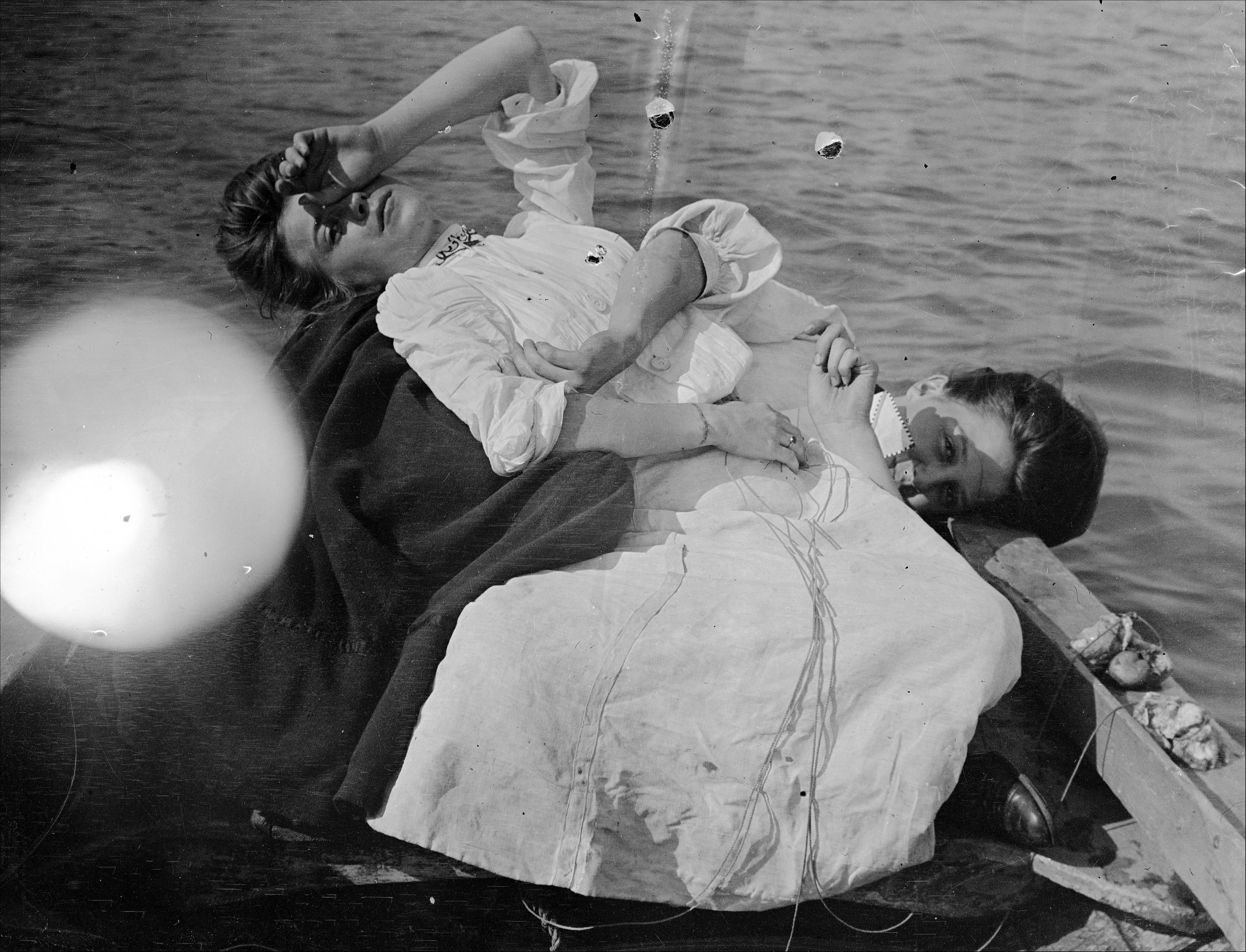 Monday? Again? And so soon ....
While Phoebe Pyle (1886-1949) and her friend probably weren't trying to provide us with #MondayMood content, I think they nailed it anyway.
This undated (ca. 1905?) negative is part of Hagley Library's collection of Frank E. Schoonover negatives (Accession 2017.239).
Frank E. Schoonover (1877-1972), a prolific commercial illustrator and artist, was also an avid photographer whose many photographs were frequently taken for use as source material for his artwork. Schoonover would have known Pyle through her father, the illustrator and author Howard Pyle (1853-1911). The elder Pyle was also the founder of his own school of art and illustration, the Howard Pyle School of Illustration Art.
Many notable artists including Schoonover, N.C. Wyeth, Maxfield Parrish, and Norman Rockwell studied under Pyle's direction. Art historians have come to define the work produced under his influence in the region as the Brandywine School style of illustration, named after an artists' colony also founded by Pyle.
While the Frank E. Schoonover collection contains many images of domestic scenes like this one, he was better known for his illustrations of grand adventures and larger than life figures, and he maintained that artists' output should be informed by lived experience. As a result, his career was shaped around experiencing and making use of the landscapes and peoples depicted in his work.
His expeditions included a 1905 visit to live within the boundaries of the Blackfoot Confederacy contained within Montana and Alberta, a 1911 journey to the Hudson Bay Company's outposts along the Great Lakes to observe Ojibwe people, dog-sledding and snowshoe trips through Alaska and Canada, as well as journeys to Cuba, Europe, and other locales that American readers found adventurous and exotic.
You can view more images from this collection by clicking here.