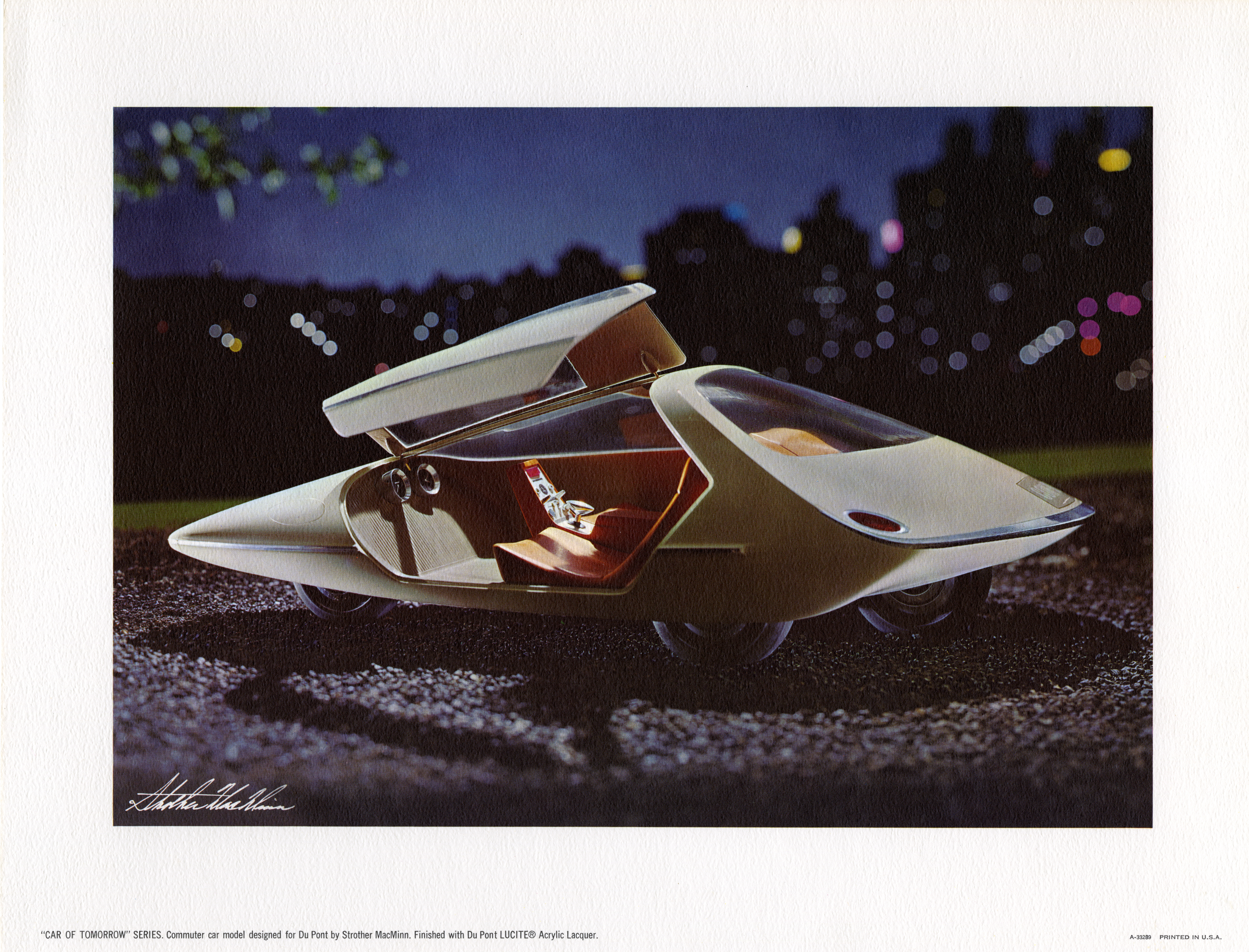 #MotorMonday brings you the cars of tomorrow today with this advertisement featuring a concept for a futuristic "commuter car model".
This is one of six photomechanical prints from the company's "Cars of Tomorrow" series in Hagley Library's collection of Strother MacMinn "Cars of Tommorrow" prints (Accession 1997.268).
Strother MacMinn (1918-1998) was a designer, writer and influential teacher of automotive design. He assisted in the design of automobiles at General Motors, Opel, and Oldsmobile.He was also an integral figure in the establishment of Toyota's Calty Design Research, Inc., an automotive design studio in Southern California and was an instructor of automotive design at the distinguished Art Center College of Design in California.
MacMinn also wrote design articles for automotive trade publications like Road & Track, Motor Trend, Automobile Quarterly, and Sports Car International. Additionally, he also worked as an independent designer of airline seats, household products, and fiberglass boats.
DuPont turned to MacMinn for these advertisements to promote one of its newest products, an acrylic resin coating specifically for cars, which it began marketing in 1956 as Lucite acrylic automobile finish lacquers.