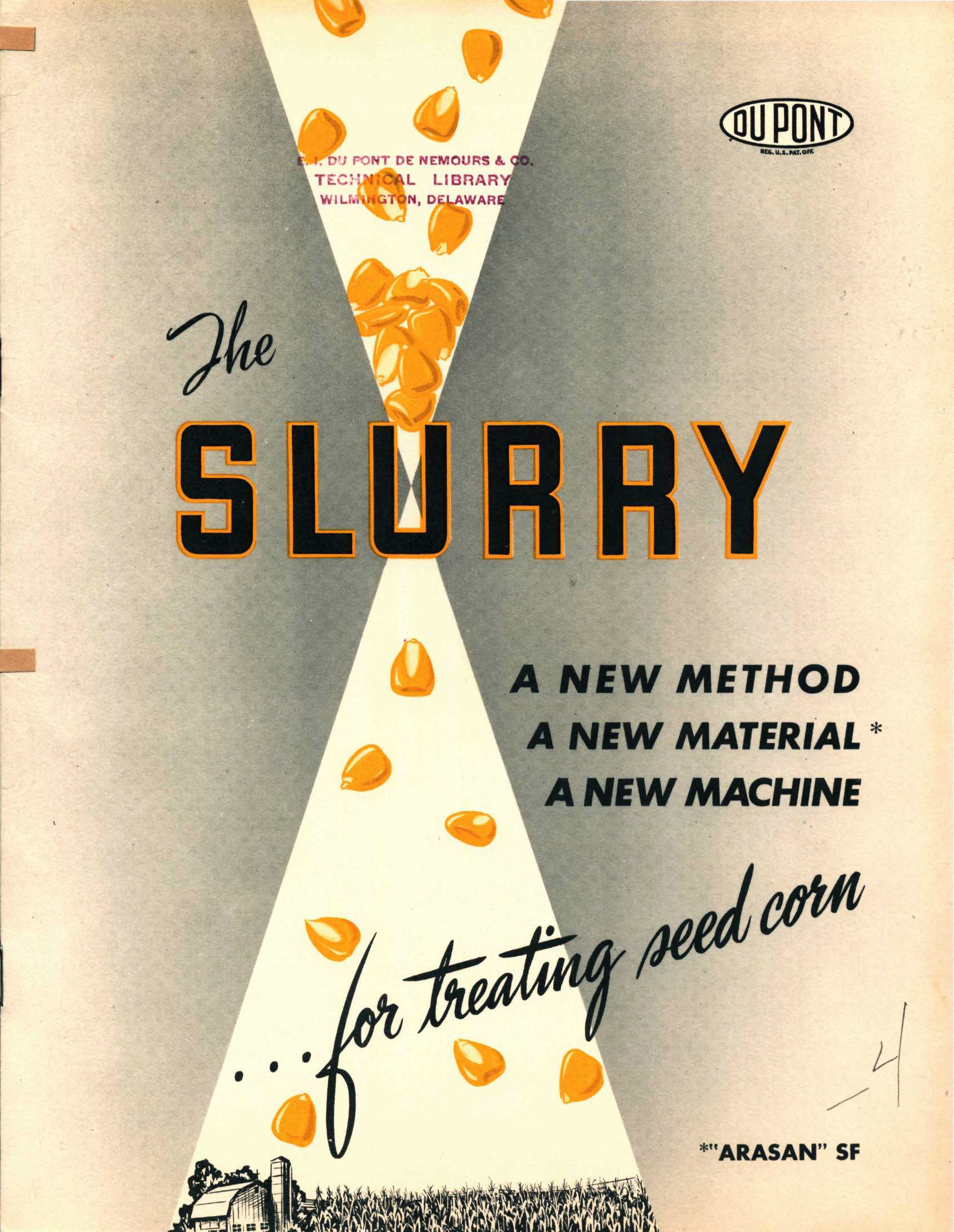 Move over pink sauce, and make way for The Slurry.
This 1946 pamphlet from the Semesan Division of the DuPont Company advertised an agricultural process for treating seed corn using Arasan, a chemical disinfectant and insecticide, and a seed corn processor designed to uniformly apply the product in slurry form.
This pamphlet is item number 08031008 in Hagley Library's collection of trade catalogs and pamphlets, and is part of a digital collection curated from that resource. The materials in this collection date from 1783 to 1988 and vary in size.
The trade catalogs contain lists, often illustrated, of items sold by an assortment of manufacturers, mostly American. The pamphlets largely consist of promotional materials, although other subjects are included.
To view this item online now in our Digital Archive, just click here.