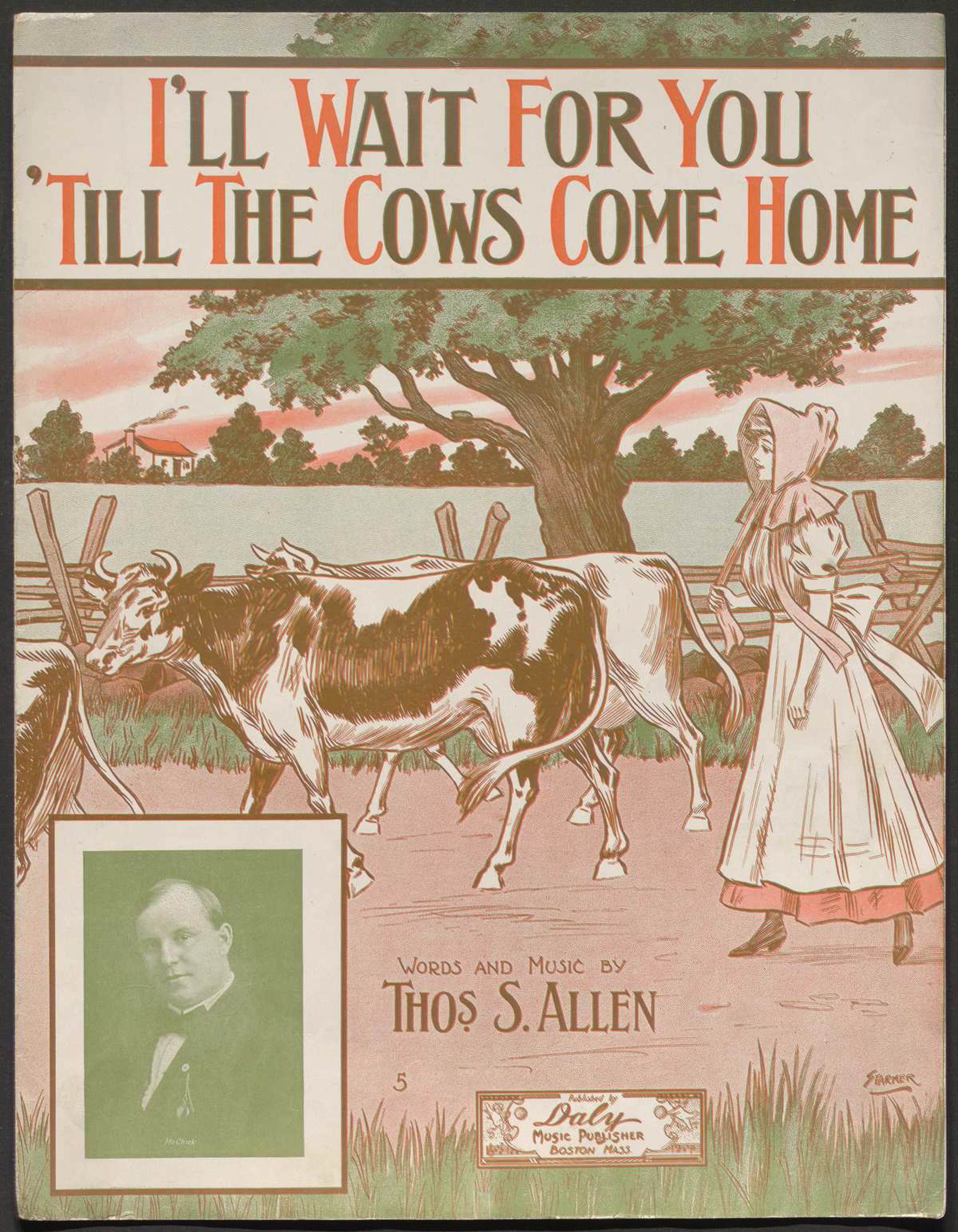 This #MusicMonday (or, perhaps #Moo-sicMonday), we're sharing the cover to the 1911 sheet music composition I'll Wait for You Till the Cows Come Home. This work was created by American vaudeville composer, manager, and violinist Thomas S. Allen (1876-1919).
Allen was an early and moderately successful figure in America's Tin Pan Alley, a neighborhood in New York City found on West 28th Street between Fifth and Sixth Avenues that housed a collection of music publishers, songwriters, and composers that came to dominate America's popular music industry between the late 19th and early 20th centuries.
This work is part of Hagley Library's collection of Miscellaneous Sheet Music (Acc. 1977.486), collection of miscellaneous sheet music and song books, including Mother Goose's nursery rhymes and nursery songs set to music by J. W. Elliott, the Smith College songbook, Heart Songs, and sheet music for three marches by E. T. Paull, the Lehigh Valley Schottische, songs by Sigmund Romberg, and others. There are also two folios of classical piano solos for young people.
You can find these tunes and more on our Digital Archive by clicking here.