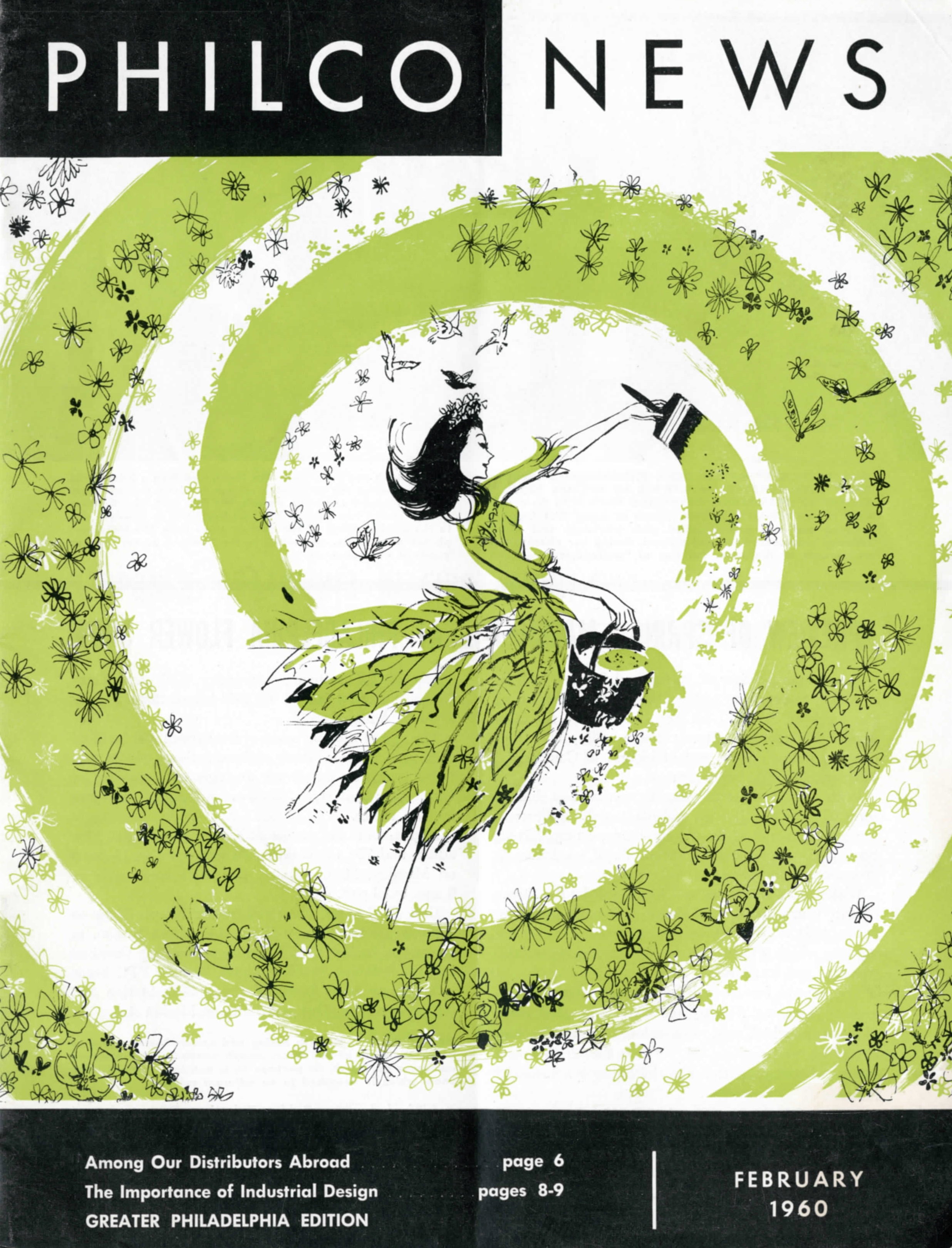 Philco News's editorial team must have been as excited for springtime as we are when they made this February 1960 cover. Hello April flowers! It's good to see you again! Philco News was the monthly employee newsletter of the Philco Corporation, a Philadelphia, Pennsylvania firm that was once a pioneer in battery, radio, and television production.
This item is part of Hagley Library's John Okolowicz collection of publications and advertising on radio and consumer electronics (Accession 2014.277), a collection of digital access copies of materials related to radios and similar household electronics dating from 1912 to 1980. In addition to 141 issues of Philco News dating from 1945 to 1962, the collection includes industrial magazines, annual reports, trade catalogs, pamphlets, and coloring books representing fifteen radio and consumer electronic manufacturing companies, as well as advertising tear sheets from 150 regional, national, and international publications representing over 300 corporate advertisers.
You can visit this digital collection now by clicking here to visit the collection's page in our Digital Archive.