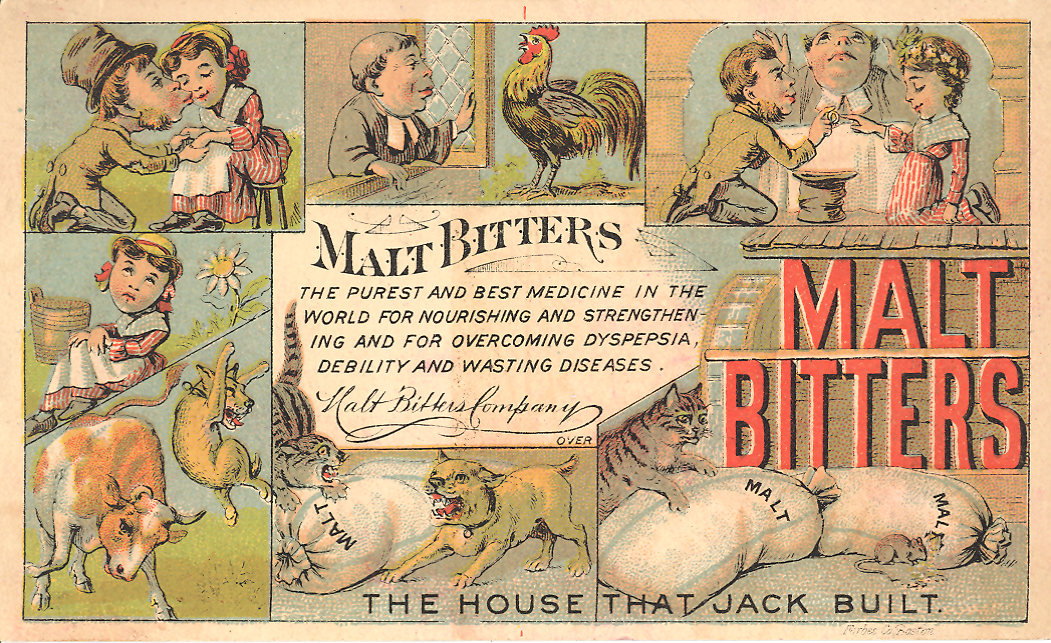 Returning from a three day weekend with a little dyspepsia, debility, wasting, dropsy, piles, feeble digestion, or impoverishment of the blood? Do you have that tired, languid, exhausted feeling common to delicate women, clergymen, and brain workers?
I feel you. That's why we're starting the workweek off with a #TradeCardTuesday featuring this ca. 1890 advertising card for malt bitters by the Malt Bitters Company of Boston, Massachusetts. This item is part of the Hagley Library's Fingerman ephemera collection (Accession 2009.213). Assembled by collectors Arlene and Gerald Fingerman, this collection consists of mixed-format ephemera from various business endeavors within American culture. Advertising cards and labels compose a large portion of the collection, but it also includes billheads, blotters, bookmarks, business cards, catalogs, checks, envelopes, flyers, letterheads, newsletters, packaging, postcards, and stamps.
You can find a curated selection of more material from this collection online now by clicking here to visit its page in our Digital Archive.