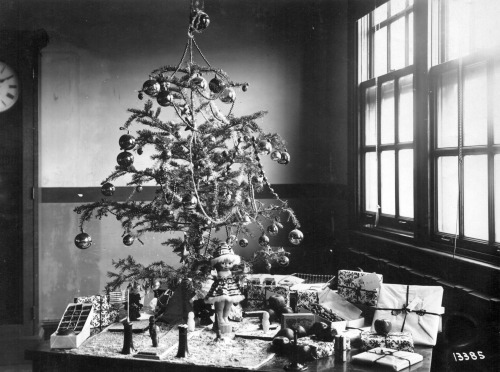 Someday soon we all will be together If the fates allowUntil then, we'll have to muddle through somehowSo (try to) have yourself a merry little Christmas now
Christmas in 2020 is going to be far from perfect for most of us. But here's to making it work. We hope your holiday and the rest of your 2020 is safe, healthy, and happy.
This shabby chic little tree was photographed at the telephone exchange office of the Westinghouse Electric & Manufacturing Company's South Philadelphia Works on December 24, 1918, during another difficult Christmas season also marked by a global pandemic.
This photographic print is from Hagley Library's collection of Westinghouse Electric Corporation Steam Division photographs (Accession 1969.170). You can view more material from this collection online now by clicking here.