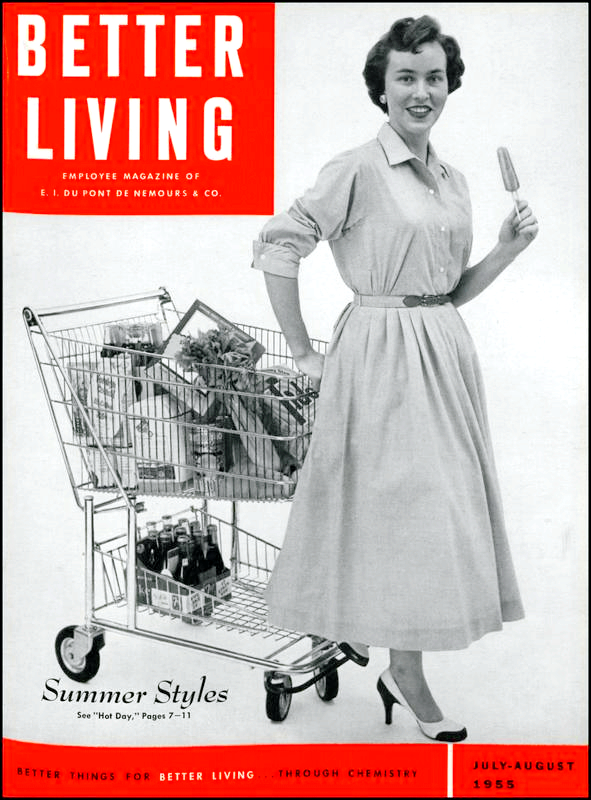 Summer fashions are just so hot right now, so here's a very cool #FashionFriday post.
This July/August 1955 issue of Better Living magazine's cover story focuses on how Du Pont employees are staying "neat despite the heat" with the assistance of new synthetic fabrics and air conditioning technology.
Better Living was a Du Pont employee magazine created and published by the company's public relations department. The magazine featured the company's popular advertising slogan "Better Things for Better Living...Through Chemistry."
In keeping with this branding, its issues featured photojournalistic essays celebrating Du Pont products' contribution to improving American standards of living, features depicting Du Pont employees at work and at leisure, updates on Du Pont activities at home and abroad, and articles extolling free market values and the role of citizen consumers in postwar America. To view the full run of the publication, which dates from 1946 to 1972, click here to visit its page in our Digital Archive.