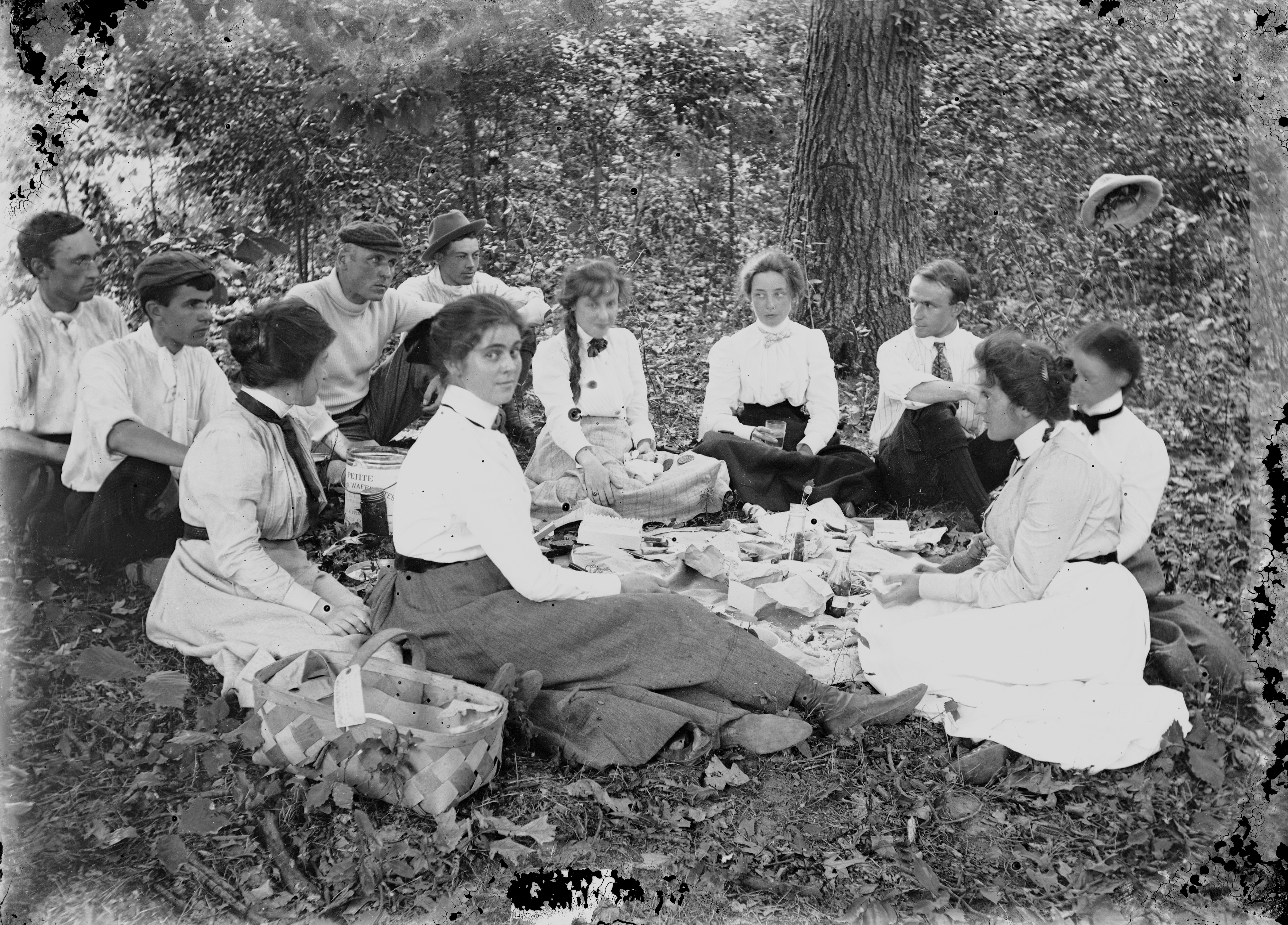 Summer school is in session in this 1898 glass negative image of art students attending a summer school picnic hosted by artist Howard Pyle (1853-1911).
Pyle, an illustrator and author best known for his contributions to books for children and young people, began teaching illustration at Philadelphia's Drexel Institute of Art, Science, and Industry (now known as Drexel University) in 1894. In 1900, he founded his own school, the Howard Pyle School of Illustration Art, from his home in Wilmington, Delaware.
This image was from the personal collection of one of Pyle's students, the illustrator Frank Earle Schoonover (1877-1972), also of Wilmington, who began studying under Pyle after enrolling at Drexel in 1896. He can be found in this image in the position second from left.
Schoonover's collection is now part of Hagley Library's collection of Frank E. Schoonover negatives (Acc. 2017.239). More images from this collection can be found online in our Digital Archives.