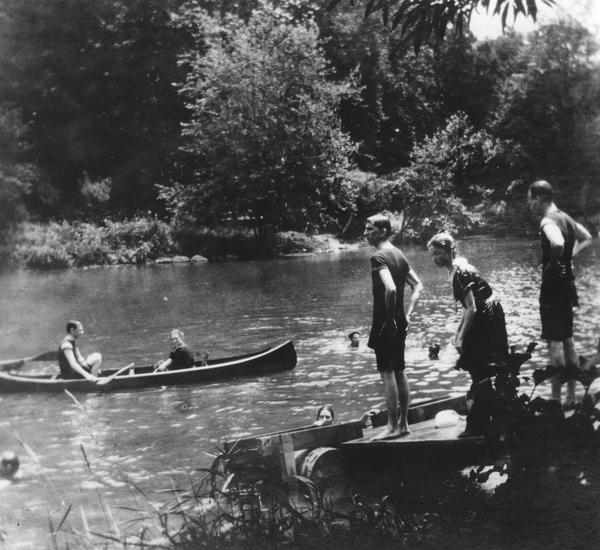 A summer weekend lies on the other side of the workday, so we're joining our neighbors across time to go have some fun with this undated photograph taken along the Brandywine Creek.
This item, probably created between 1890 and 1920, is from Hagley Library's collection of DuPont Company Brandywine powder yards and neighboring worker communities' photographs (Accession 2017.226). This collection of more than 1200 photographs depicts the landscape and buildings at or near the DuPont explosives manufacturing plants along Brandywine Creek near Wilmington, Delaware.
Approximately 900 images depict powder yard sites, including the DuPont Experimental Station, either during the mills' final decades of operation or prior to, during, and after excavation and restoration work on the site in the 1950s and 1960s. Most of the remaining images depict the worker communities which surrounded the powder yards.
This collection has been digitized; click here to view it now in our Digital Archive.