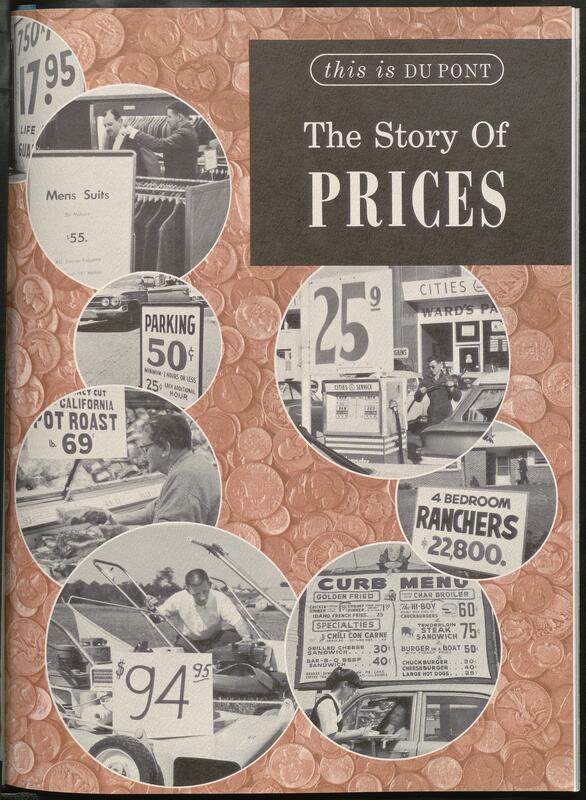 Sure, it starts a little slow. But what a twist ending!
This pamphlet was published by E.I. du Pont de Nemours & Company in 1960 as an installment in a series that ran between 1949 and 1970 for distribution to shareholders and other interested members of the public.
The pamphlets, titled 'This is Du Pont', provided broad overviews of the company's general operations. Released on an annual basis, these issues often republished material from one year to the next, adding new content as needed.
Other issues, frequently but not always published on a twice-yearly schedule, addressed thematic issues like industrial research, corporate profits, free trade and enterprise, the environment, and the roles of the consumer and large corporations in a capitalist society. These issues were also subject to reprinting and redistribution, but do not appear to have been substantially altered or edited from one printing to the next.
These pamphlets are call number f HD9651.9.D94 A5 in Hagley Library's Published Collections. These pamphlets are also available on our Digital Archive - to view them now, just click here.