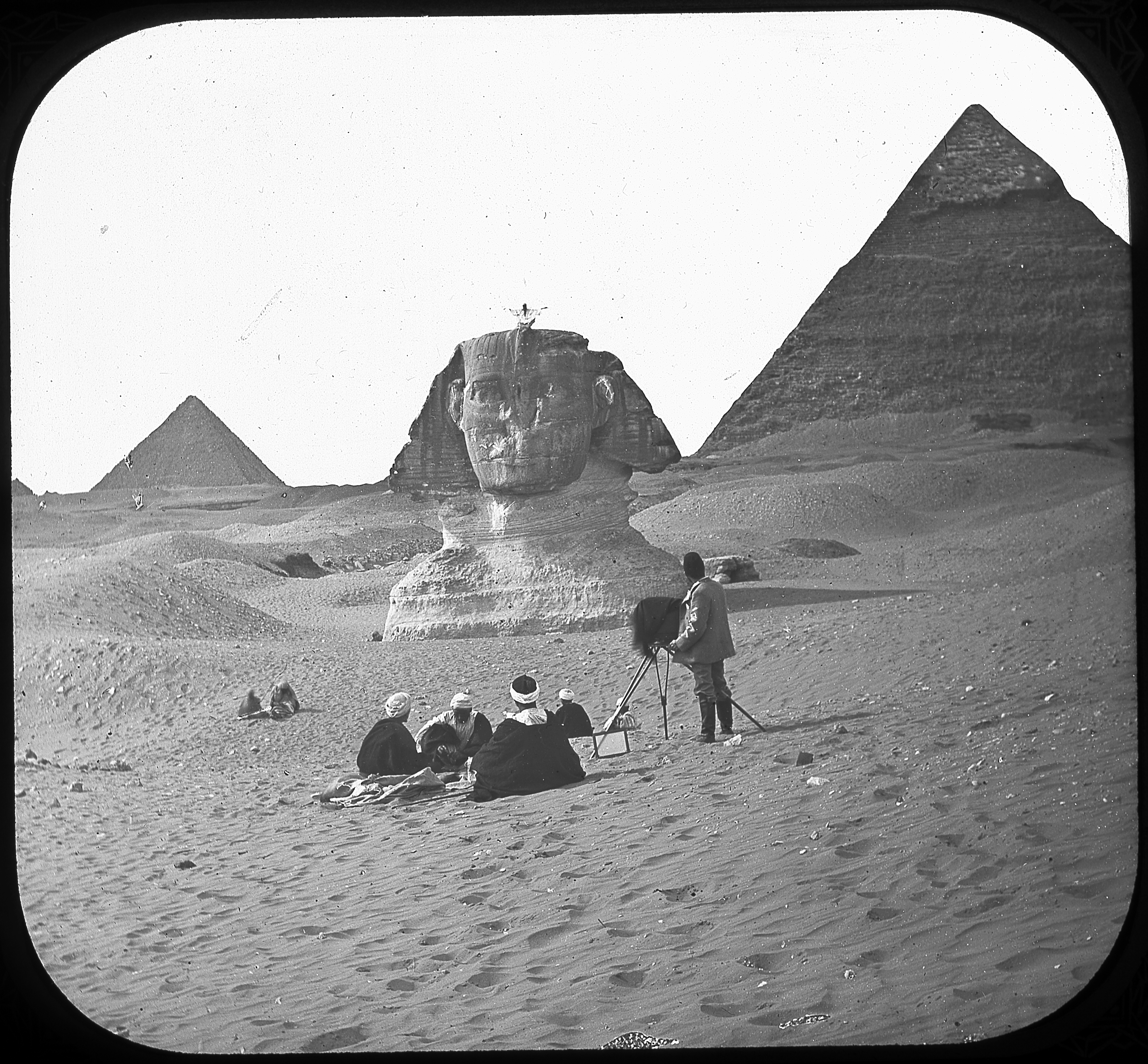 Today's #TravelTuesday image takes us all the way to Jīzah, Egypt.
This lantern slide of the Great Sphinx and Pyramid of Chephren is undated, but was likely created after 1880 and before 1925, when French engineer Emile Baraize began excavating the Sphinx on behalf of the Egyptian Antiquities Service (initial excavation efforts were begun by Auguste Mariette, the founder of the Service, in 1858).
This item is part of Hagley Library's Edmond Rhett du Pont photograph collection (Accession 1972.238). Edmond Rhett du Pont (1906-1996) was a stockbroker and a descendant of the du Pont family; he collected these photographs, some of which were likely taken by his grandfather, Francis Gurney du Pont (1850-1904).
Francis was an amateur photographer who also worked as superintendent of the DuPont company's smokeless powder plant at Carney's Point, New Jersey (across the Delaware River from Wilmington, Delaware). The photographs in this collection include many views of the Carney's Point plant, the Hagley Powder Yard and surrounding area, du Pont family members and homes, and other topics of interest to the du Pont family between 1855 and 1920.
To view this collection online now, click here to visit its page in our Digital Archive.