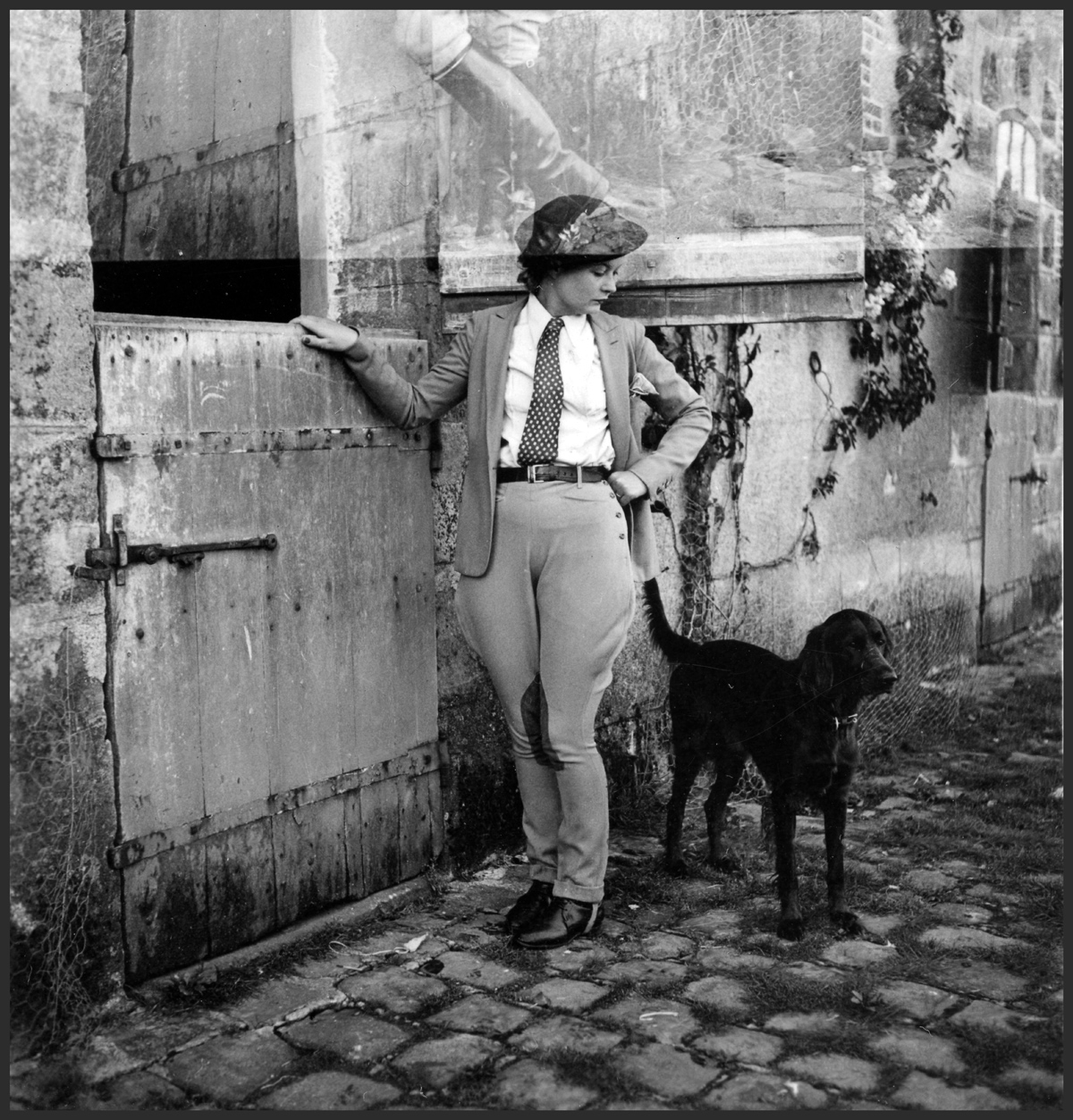 Today's #WetNoseWednesday is going to the dogs. This woman and pup were photographed outside the Manoir de la Cense, the country home of French-born American industrial designer Raymond Loewy (1893-1986).
The photograph is undated, but was probably taken around the year 1935, and is probably of Loewy's first wife Jean Thompson Loewy (nee Bienfait). Jean and Raymond married in 1931, and she remained a key executive in Loewy's many commercial enterprises even after their divorce in 1945. The home, located in the village of Rochefort-en-Yvelines in France, was a 16th‐century hunting lodge southwest of Paris, built by Henry IV for his mistress.
This photograph is part of the Hagley Library's Raymond Loewy collection of photographs and audiovisual materials (Accession 2004.255). You can view more material related to Loewy and the Manoir de la Cense online now by clicking here to visit the collection's page in our Digital Archive.