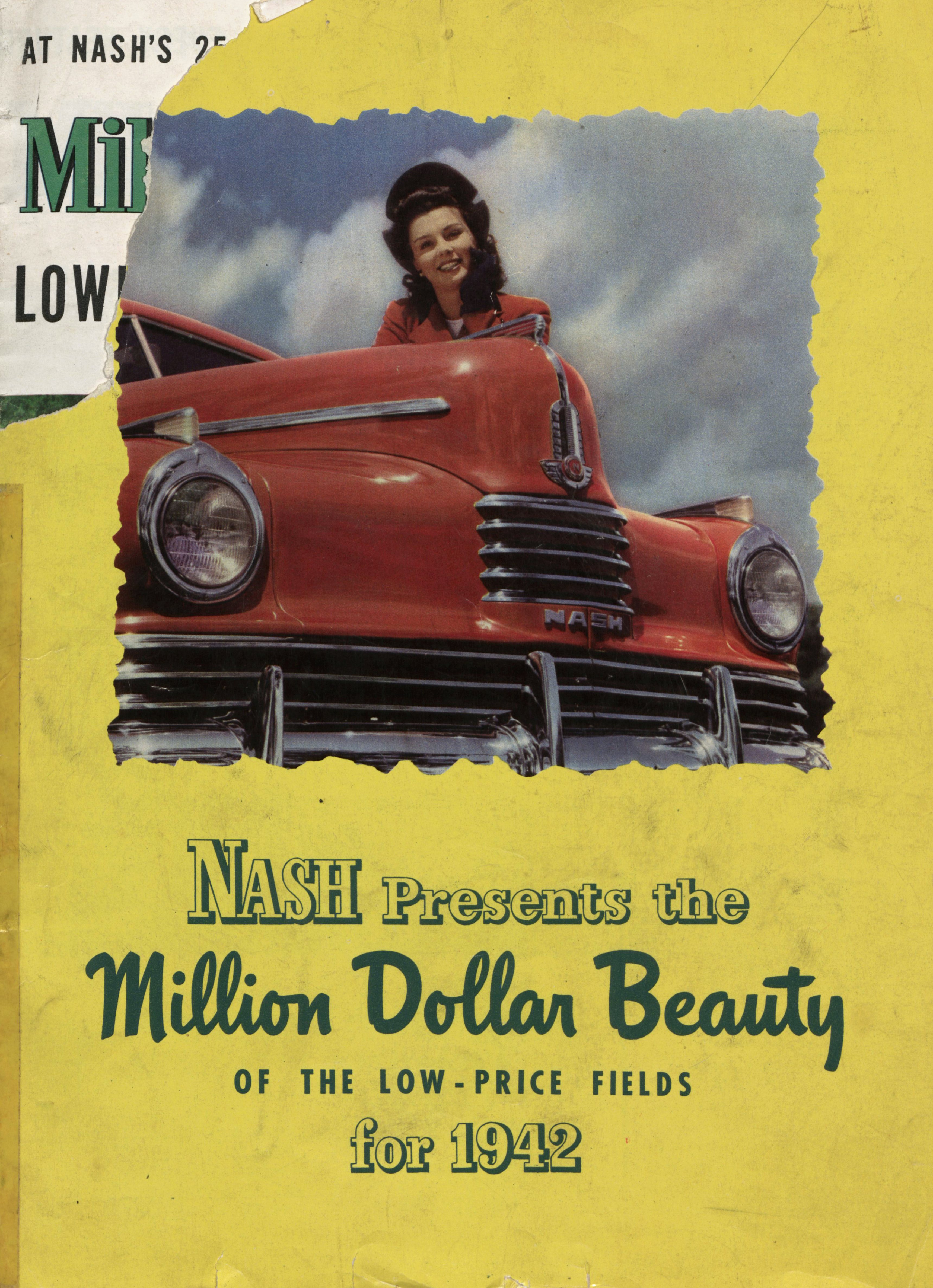 Today's #MotorMonday post has us feeling like a million bucks.
This catalog, issued by the Nash Motors Company around 1942, advertised the company's Ambassador model, a luxury automobile that the company manufactured from 1927 until 1957. This model, however, was the last to be made before World War II, when Nash was forced to curtail production of consumer automobiles and shift to wartime manufacturing. The company reintroduced the Nash in 1946.
This item is part of Hagley Library's collection of Z. Taylor Vinson collection of transportation ephemera (Accession 20100108.ZTV). For over sixty years, Zachary Taylor Vinson (1933-2009), a senior lawyer with the National Highway Traffic Safety Administration, 1993-1995 president of the Society of Automotive Historians, and 1995-2009 editor of Automotive History Review amassed a large and comprehensive collection of printed material documenting on the history transportation, particularly automobiles.
Our Digital Archive offers a small selection of materials from the Vinson collection documenting the history of the automobile and transportation. Click here to view them online.