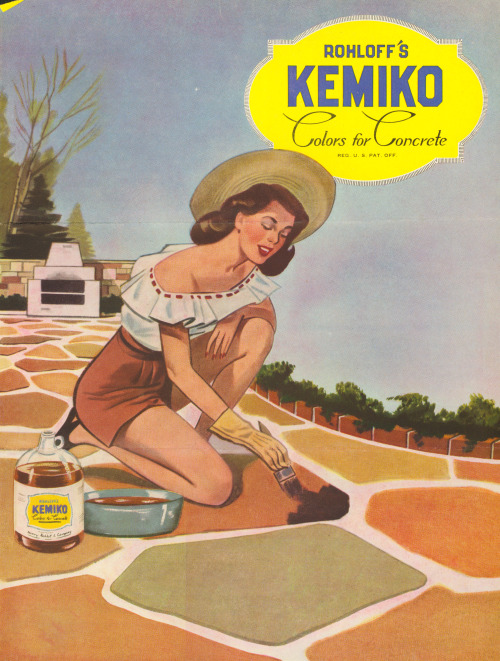 Today's #ThursDIY post has us sharing this cover for a brochure from Rohloff & Company advertising its Kemiko brand concrete stain. The pamphlet is undated, but was probably produced between 1942 and 1964.
This item is part of Hagley Library's collection of William du Pont, Jr. papers (Accession 2317.II) and is part of a folder related to tennis courts on his property.In addition to being a tennis enthusiast, William du Pont, Jr. (1896-1965) was a thoroughbred horse breeder, horse track designer, foxhound breeder, and prominent local financier in Delaware.
The online collection related to his papers in our Digital Archive comprises material, largely relating to property and horses, selected from the personal papers and photographs of both William du Pont, Jr., and his father, William du Pont (1855-1928). The collections have not been digitized in their entirety. For a detailed description of the entire collections, click here to view the William du Pont, Jr. papers collection, William du Pont papers collection, and William du Pont and William du Pont, Jr. photographic materials collection.
And the days are counting down! Beginning Monday, April 12, we will be discontinuing this Tumblr blog. But we won't be going far. We'll be continuing to post regular content at our new home at https://www.hagley.org/research/news/hagley-vault. You'll also continue to be able to find images and links to new posts, as well as additional bonus content, on our Twitter feed, @Hagley_Library.