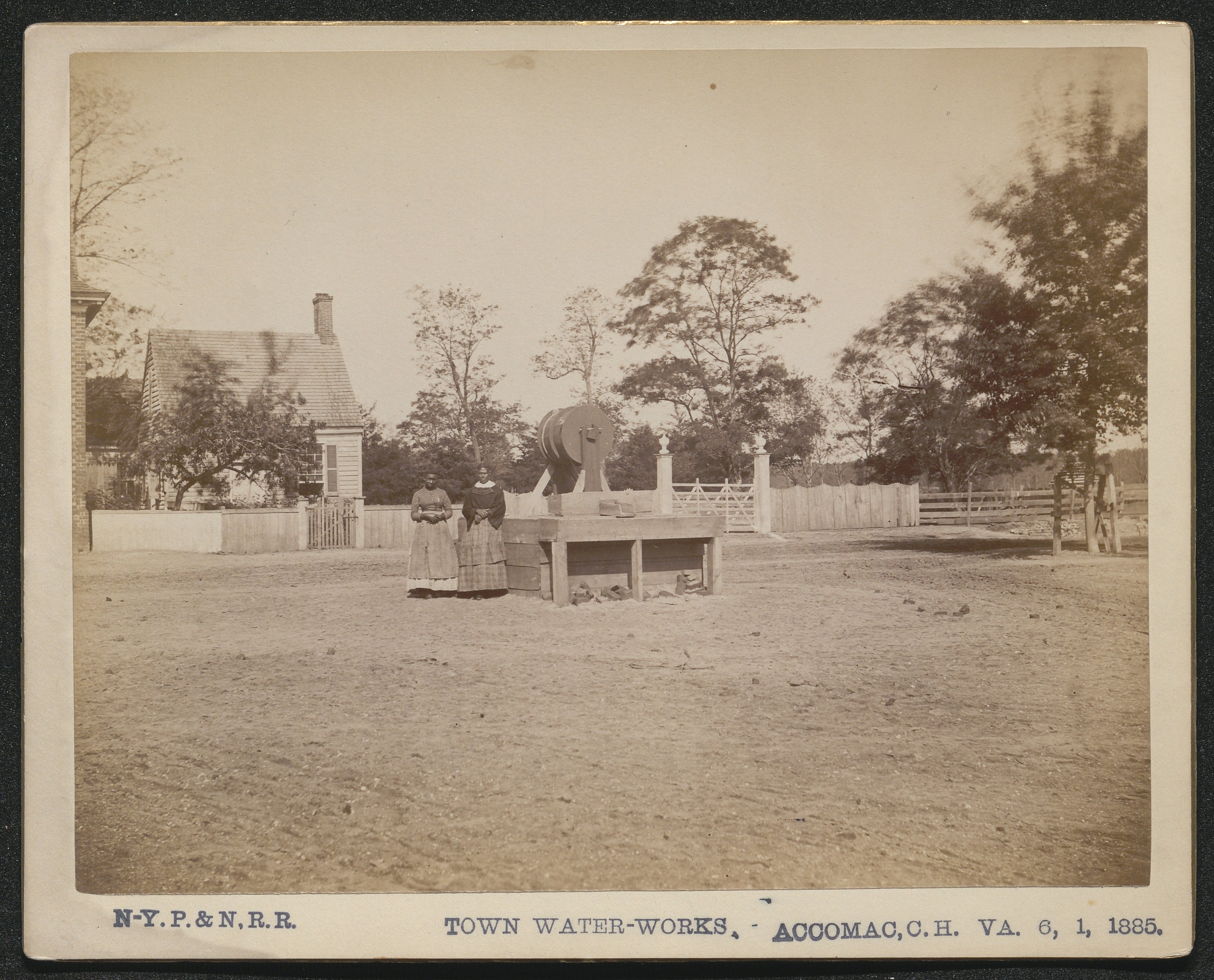 Today's #TrainTuesday takes us to a town that trains built. Cape Charles, Virginia was established in 1884 as the southern terminus of the New York, Philadelphia and Norfolk Railroad.
The town quickly expanded as an increasing number of passenger and freight trains arrived daily to be carried across the Chesapeake on barges and steamships to Norfolk. In 1922, the New York, Philadelphia and Norfolk became a part of the Pennsylvania Railroad, and Cape Charles became headquarters for the Pennsylvania Railroads' Norfolk Division.
This image shows the town's water-works on June 1, 1885. Other images from Hagley Library's collection of Cape Charles, Virginia, historic photographs (Accession 1972.250-2) show the early development and construction of Cape Charles; views of the wharf and harbor areas and the steamship "Cape Charles" built by Harlan and Hollingsworth of Wilmington, Delaware; the Cape Charles railroad station and the locomotives and rolling stock of the New York, Philadelphia and Norfolk Railroad; as well as general views of homes and businesses in Cape Charles. Click here to view the collection now in our Digital Archive.