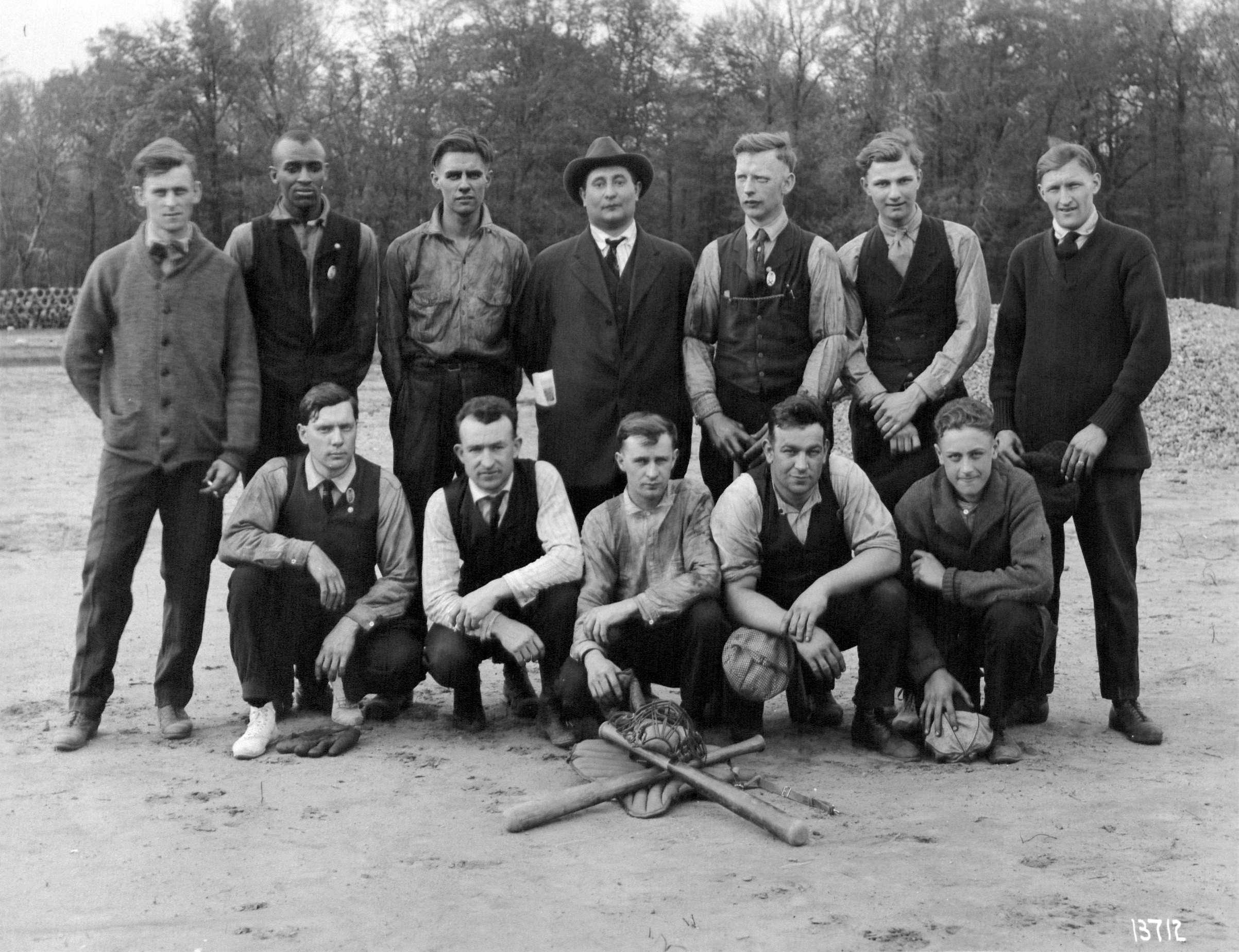 Today's #WorkerWednesday photograph is a real catch - this image from May 6, 1919 shows the Westinghouse Athletic Association's No.2 Shop baseball team.
The photograph was taken by staff photographer Charles Yessel (1877-1953) for publication in the Westinghouse Electric & Manufacturing Company's South Philadelphia Works newsletter, Machine News.
The Westinghouse Machine Company began in 1880, and manufactured gas and steam engines, turbines and mechanical stokers for use in railway systems, fire service pumping stations, the shipping industry, and other large scale industrial purposes.
The South Philadelphia Works in Essington and Lester, Pennsylvania was constructed from 1917 to 1919 as a steam turbine manufacturing plant. On November 11, 1919, E. M. Herr, the President of the company, announced, "In future the Works of the Company located in the towns of Essington and Lester, Pa., will be known officially as the "South Philadelphia Works". The company's name was again changed in 1945, taking the name of the Westinghouse Electric Corporation.
This image is part of Hagley Library's collection of Westinghouse Electric Corporation Steam Division photographs (Accession 1969.170).
A curated selection of items from this collection has been digitized; our Digital Archive offers over 1,000 photographs from this resource dating from 1898 to 1964. These photographs cover a variety of subjects including building construction, turbine manufacturing, research facilities, machinery, executives and employees, and visitors to the facility. To view more material from this collection online now, click here.