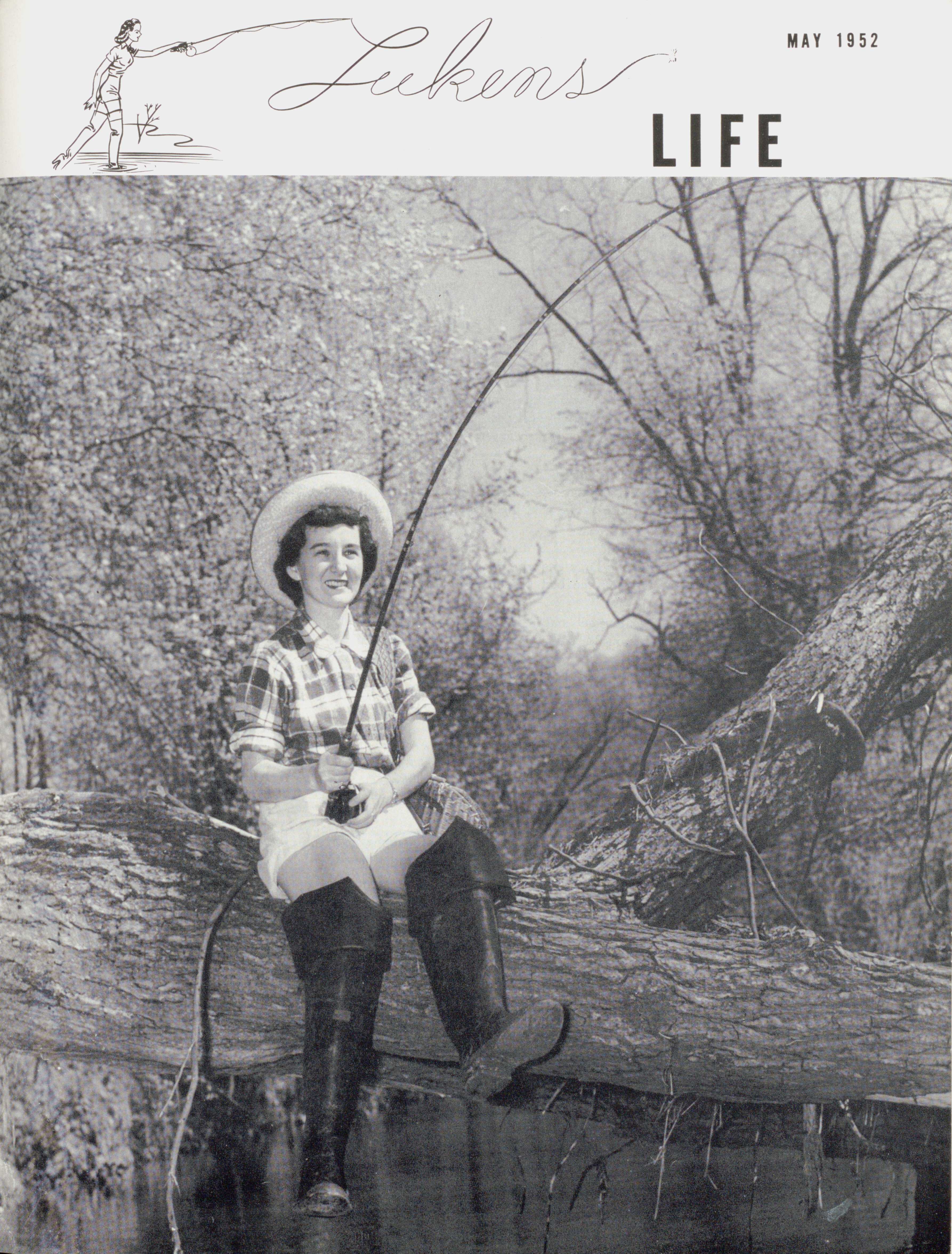 Today's #WorkerWednesday post finds us playing hooky in the company of Lukenweld, Inc. senior secretary Ellen Stern.
Stern was featured on the May, 1952 cover of Lukens Life, the employee newsletter of the Lukens Steel Company
Lukens Steel Company was a medium-sized producer of specialty steel products and one of the top three producers of steel plate in the United States. It is also notable for being the first industrial company in the United States led by a woman, Rebecca Lukens (1794-1854). Lukenweld was the first U.S. commercial shop to cut and fabricate shapes from steel plate by arc welding; it was incorporated in Pennsylvania on May 23, 1930 as a wholly owned subsidiary of the Lukens Steel Company and was later merged into the company as a division on November 1, 1947. 
The Hagley Library's digital collections of Lukens Steel Company newsletters includes the employee newsletters of the Lukens Steel Company produced between 1935 and 1989. The newsletter was called Lukens Plate through 1949, then was renamed Lukens Life after 1950. The issues include information about the Lukens community; retirement, engagement, and wedding announcements of Lukens employees; and other relevant industry news.
To view this collection online now in our Digital Archive, click here.