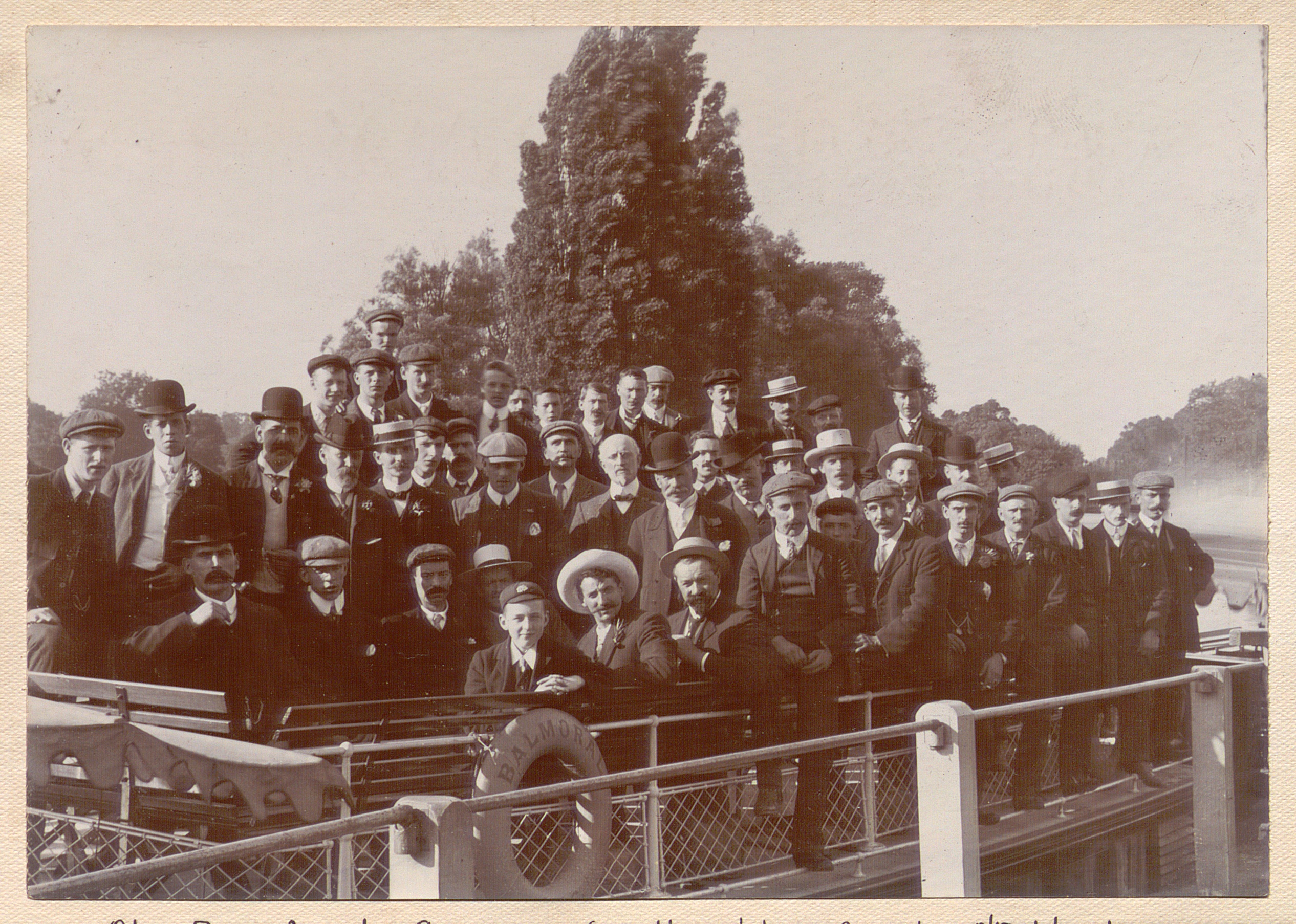 Today's #WorkerWednesday is a real pick-me-up ... this group photograph of the workers of the Otis Elevator Company's employee "beanfest" was taken on this date, August 4, in 1906 in London, England.
The Otis Elevator Company (now the Otis Worldwide Corporation) was founded by Elisha Otis (1811-1861) in New York City in 1853; its commercial activities included the manufacture, installation, and maintenance of elevators, escalators, and moving walkways. In 1862, the company began selling elevators internationally, starting in Canada, then expanding to Mexico and Europe as early as 1873.
Sales offices were established in London in 1884. This photograph was taken during the 1905-1907 period in which the Underground Electric Railways Company of London purchased 140 electric elevators from the company, who was also responsible for installation services.
This photograph is from Hagley Library's album of Otis Elevator Company installation of electric lifts for the London Underground photographs (Accession 1970.176). The album contains 48 photographs of elevators and elevator equipment being installed at subway stations in London. Most of the images show the equipment used to raise, lower and brake the elevator, often already installed at the top of the elevator shaft or in a machine room. Other images feature workers installing or inspecting this equipment. Some photographs feature the completed elevator entrances' in the stations or images like this one of Otis Elevator Company employees. Click here to view the album online now in our Digital Archive.