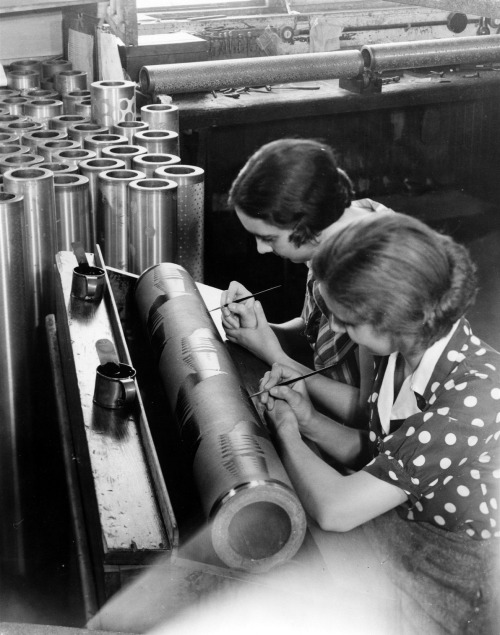 Today's #WorkerWednesday shows employees of the Joseph Bancroft & Sons Co. etching designs on textile rollers at the company's Print Works Division in Eddystone, Pennsylvania.
This circa 1937 photograph is part of the Hagley Library's collection of Joseph Bancroft and Sons Company photographs (Accession 1969.025). Joseph Bancroft, an Englishman trained in textile weaving in Lancashire, established his own cotton mill on the Brandywine near Wilmington, Delaware in 1831. The firm was incorporated as the Joseph Bancroft & Sons Company in 1889.
To view more material from this collection online now, click here to visit its page in our Digital Archive.