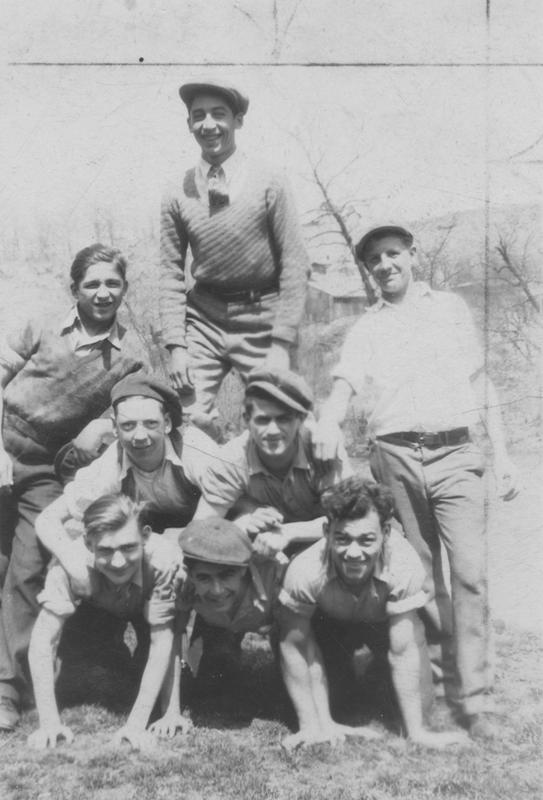 Today's #WorkerWednesday shows employees of the Joseph Bancroft & Sons Co.'s  Eddystone, Pennsylvania Print Works Division. This 1930 photograph is part of the Hagley Library's collection of Joseph Bancroft and Sons Company photographs (Accession 1969.025).
The company's namesake, Joseph Bancroft (1803-1874) began manufacturing cotton cloth using traditional British spinning and weaving technology at a small mill in Rockford, Delaware, just north of Wilmington, on March 25, 1831. The mill was built along the Brandywine River in order to take advantage of the river's water power.
The firm expanded steadily during the 1830s and 1840s as it began to produce cotton for both the Philadelphia and New York markets. In the late 1840s, Joseph Bancroft brought his two sons William (1825-1928) and Samuel (1840-1915) into the business, assuring that the company would remain a family enterprise.
During the Civil War, when the American market was largely closed to English imports, the Bancroft firm, like most other U.S. textile companies, prospered. After the war, the company developed a new bleaching process and began to concentrate on finishing cotton cloth.
In 1866, Joseph's sons, William Bancroft and Samuel Bancroft Jr., became co-partners and the firm was renamed Joseph Bancroft & Sons. The brothers continued the business after Joseph's death in 1874, and in 1889, the firm's name was changed again, this time to Joseph Bancroft & Sons Company. The company continued to expand during the late nineteenth century. 
In 1910, the company bought an additional property in Reading, Pennsylvania. They consolidated their manufacturing operations at the new site and used the entire Brandywine plant for bleaching, dyeing, and finishing processes. By 1930, Joseph Bancroft & Sons Co. was the largest cotton dyeing and finishing works in the world, and by the mid-twentieth century, the last remaining textile industry on the Brandywine.
In 1929, the Bancroft Company merged with the Eddystone Manufacturing Company. In the mid-1930s it began producing a line of rayon goods and a cotton finishing process that were marketed under the trade names of "Ban-Lon" and "Everglaze" respectively. The Banlon and Everglaze processes were widely licensed in Europe and America and by the early 1950s foreign royalties accounted for more than seventy per cent of the firm's total profits. In 1961, the Bancroft Company became a division of Indian Head Mills, Inc., of New York City. The Rockford factory closed in 1981.
Our digital collection for this physical collection contains photographs and other images related to the Joseph Bancroft & Sons textile mills as well as material from our Joseph Bancroft and Sons Company, Miss America collection (Accession 1972.430). Click here to view this digital collection online in our Digital Archive now.