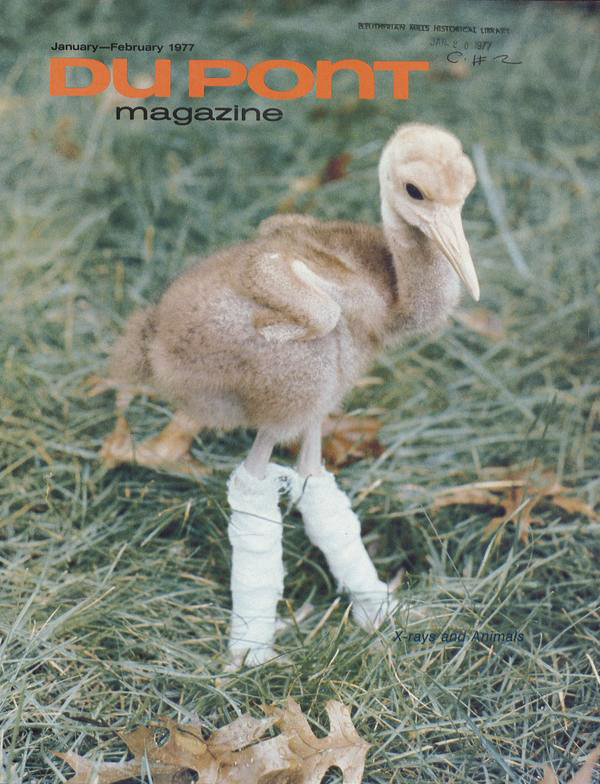 We have a wee visitor this #Feathursday, courtesy of the January/February 1977 issue of DuPont Magazine. This cover photograph shows a baby saras crane from the Smithsonian Institution's National Zoological Park in Washington, D.C.
The little one was featured in the magazine as part of a feature story on exotic animal radiology. The casts on its legs were part of a therapeutic treatment that ultimately corrected leg deformities identified via the use of radiograph diagnostics.
Established in 1913, DuPont Magazine was a bimonthly magazine that the company used to publicize its products and progress during the twentieth century. Its issues included articles, product information spreads, and advertisements on topics such as dynamite, quarrying, ammunition, popular plastic products, automobile accessories, and other useful items for the home.
Hagley Library's holdings of DuPont Magazine includes all issues published between its debut in 1913 and 2003. The publication is call number f HD9651.9 D94 A15 in our Published Collections department, and can be viewed online in our Digital Archive by clicking this link.