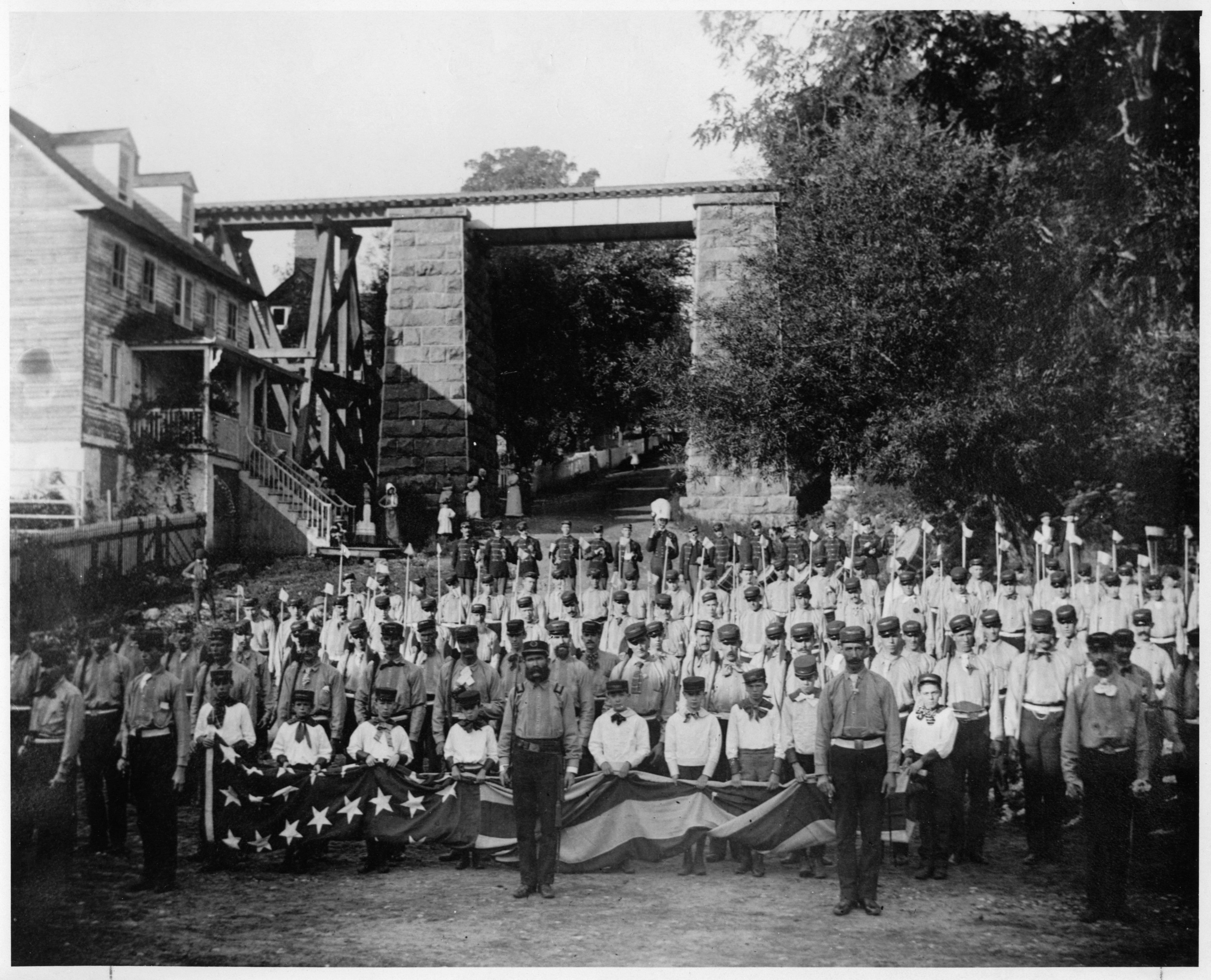 We're starting off the work week today with a look at the "Tippencanoe" Harrison and Morton Club of Du Pont's Bank. The Club was photographed on their way to Brandywine Springs, Delaware on this date, September 27, in 1888.
This photographic print is part of Hagley Library's collection of Pierre A. Gentieu Brandywine River Valley photographs (Accession 1970.001).  Pierre A. Gentieu (1842-1930) was a long-term employee of E.I. du Pont de Nemours & Company. He was also a photographer and artist, and the du Ponts allowed him to photograph the family, their employees, and the built world and daily lives that made up their lives along the Brandywine.
His work, now the Hagley Library's collection, provides an invaluable photographic record of the company's Brandywine Mills at the turn of the century. To view the collection online now in our Digital Archive, click here.