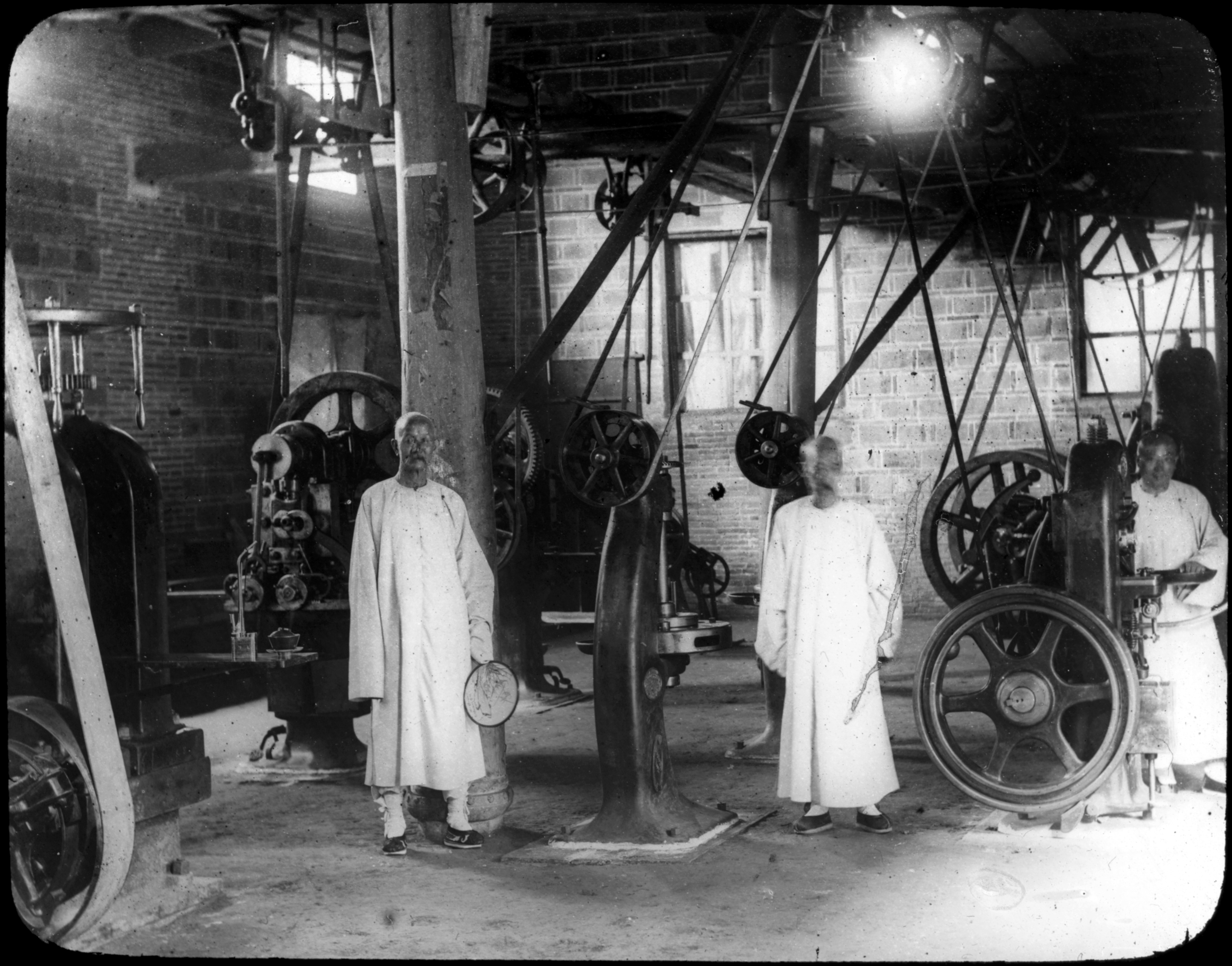 We're traveling further than usual for today's #WorkerWednesday post. This ca. 1900 lantern slide shows workers in the Imperial Chinese mint, located in Chengdu in the country's Sichuan Province.
The photographer, however, is a bit closer to home. Henry A. Janvier was an employee of the Ferracute Machine Company of Bridgeton, New Jersey, a press and die business founded by Oberlin Smith (1840-1926) in 1863. At the time of its founding, Ferracute's primary manufacturing interests was in the tin can industry, but it later expanded into presses for manufacturing pots and pans, lightweight machine parts, and parts for phonographs, automobiles, and other consumer goods.
The company also produced presses for minting coins. In 1898, it sent Janvier to China as a consultant to the American Trading Company. Janvier was tasked with supervising the installation of Ferracute coining machines in the Imperial Chinese mints in Hubei and Sichuan provinces.
This image is part of Hagley Library's Ferracute Machine Company photograph collection (Accession 1987.244). This collection has not been digitized in its entirety, but our Digital Archive does offer a selection of images, including those of Oberlin Smith and Ferracute employees, the company's shops, as well as images from Janvier's work in China (and his little dog, Snooks, too!). To view this digital collection online now, just click here.