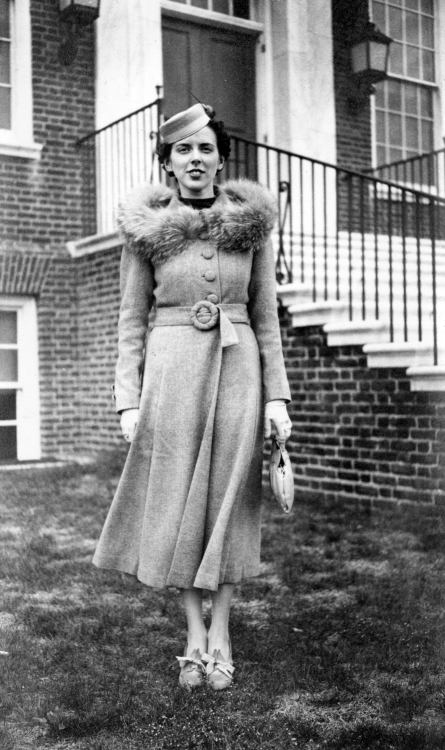 We're bringing some Fall weather style inspiration this #FashionFriday with this 1937 photograph of a woman identified only as "Ms. Knight".
This item is from Hagley Library's Frank R. Zebley photograph albums (Accession 1968.012) collection. Zebley (1883-1960) was a Delaware native collector, photographer, author, and one-time speaker of the Delaware House of Representatives.
At the time this photograph was taken, he was serving as an elected Delaware state representative from the Republican party, a position he held between 1935 and 1939. It is possible that this photograph is of Catherine H. Hardy (1921-2011), who was raised by her aunt Maude Case and her uncle, Edward S. Knight, a fellow Republican who served with Zebley as a state representative in 1939 after a failed run in 1936.
The Frank R. Zebley photograph albums include nearly 1500 historical photographs from the city of Wilmington, locations around the state of Delaware, southeastern Pennsylvania, and other places of interest in the mid-Atlantic region. To view more material from this collection online now, you can visit its page in our Digital Archive by clicking here.