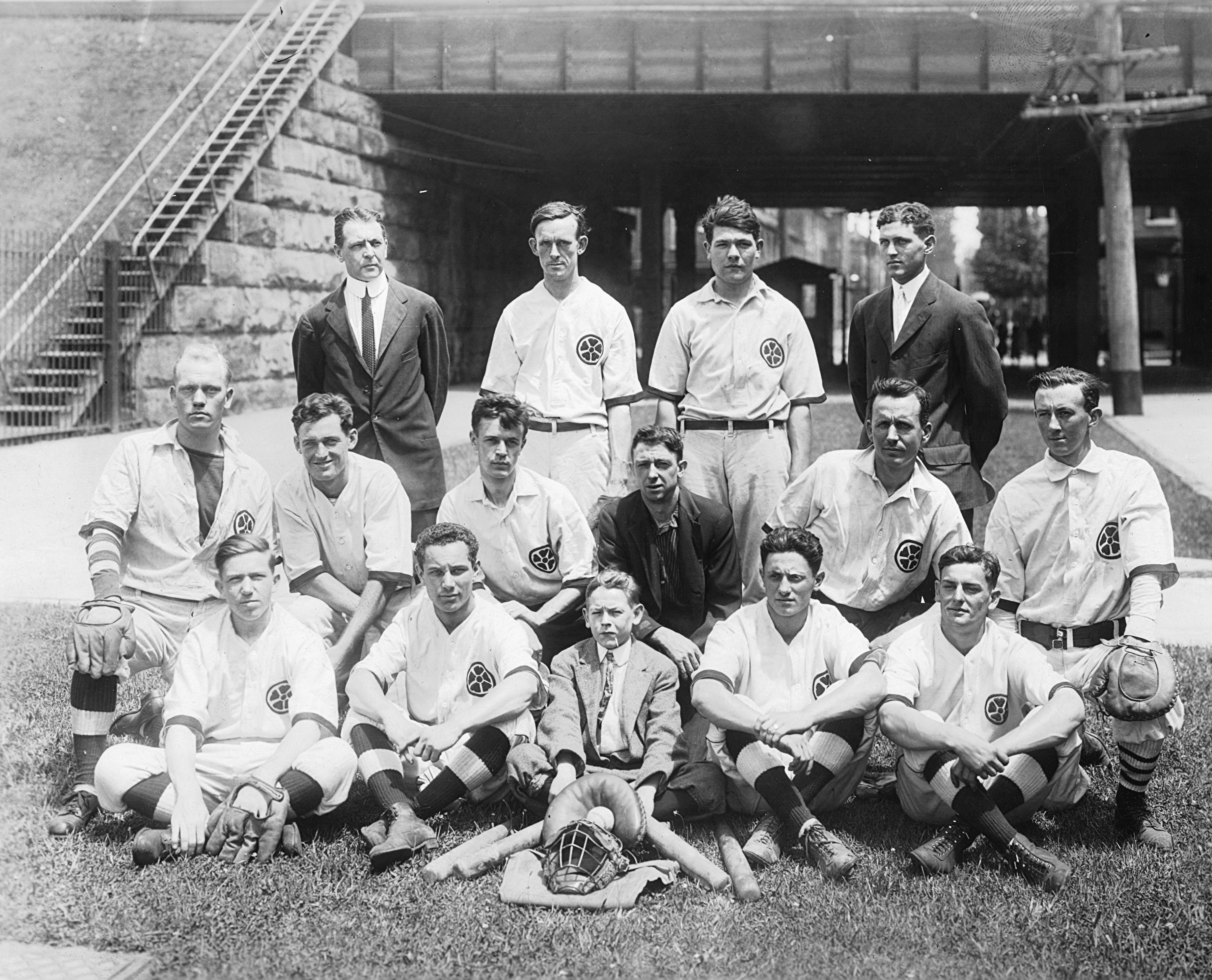 We're getting warmed up for the 91st annual Major League Baseball All-Star Game today with this photograph of the Pusey and Jones Company's baseball team.
The photograph, taken on July 12, 1913, documents the team on the day of their Industrial League game against the Malleable Iron company's team. They faced off that day for the first time that season in a double header that the July 11th edition of Wilmington's News Journal stated would have "'paper-makers' going to work hard for both games, for it means first place." Pusey and Jones won both games; the scores were 4 to 2 and 3 to 2.
This item is part of Hagley Library's Pusey and Jones Corporation photograph collection (Accession 1972.350). Pusey and Jones was founded in 1848, and built ships and machines in Wilmington, Delaware. At around the time that this photograph was taken, the company occupied over eight acres of property on the Christiana River and a workforce of around 900 employees. While Pusey and Jones was best known for its yachts and pleasure crafts, that business declined in the mid-20th century. After World War II, the company shifted all of its operations to paper-making machinery until its closure in 1959.
This collection has not been digitized in its entirety, but our Digital Archive offers a selection of over 2,200 images dating from the 1860s to the 1950s. To view it online now, just click here.